The Netherlands, which currently holds the Presidency of the EU, has put forward a plan to ferry asylum seekers landing on the Greek islands back to Turkey.
The plan was presented by Diederik Samsom, leader of the Dutch Labour party which forms part of the country's ruling grand coalition.
The proposal, which is currently being ironed out in several European capitals, including Germany, Sweden and Austria, would have Turkey take back all asylum seekers who travel irregularly, in return for more financial aid and a pledge by the EU to take up to 250,000 refugees yearly.
The EU has been trying without much success to find an external solution to it's migration crisis for years in a bid to emulate the model implemented by Spain with Morocco .
In November, the bloc struck a €3bn deal with Ankara to this end. The EU pledged money and a restarting of talks on Turkey's bid to join the bloc in return for improved border patrol and more effective law enforcement.
Turkey also pledged to improve conditions for asylum seekers to make it more likely that they would choose to stay rather than attempt the sea crossing to Greece.
But so far that deal left no tangible results. If anything, the number of people crossing has surged. In January of this year more than 50,000 people crossed the Aegean, inspire of the terrible weather, compared to just 1,694 last year.
The question, however, is whether the action would be considered legal under international law. And the Dutch government appears to be anticipating this issue. "Turkey still has to adapt some laws and improve the situation of Syrian asylum seekers. It has to become a safe country," Samson told the Dutch daily De Volkskrant.
In fact, the country so far is not considered a safe country by all but one of the EU members. Despite being one of the drafters and original signatories of the 1951 Geneva Convention Relating to the Status of Refugees, Turkey maintains what is known as geographic limitation.
This means that it only offers protection to refugees who come from within the territory of Council of Europe members. People applying for asylum in Turkey are effectively tolerated guests with no status or right to residence or work.
Under pressure for some time, Ankara has been improving it's legislation to offer a greater degree of protection, however, diplomatic sources have told Migrant Report, the Turkish has made it clear it has no intention of ditching its geographic limitation, even though it has to ratify other pieces of legislation as part of it's November deal with Brussels.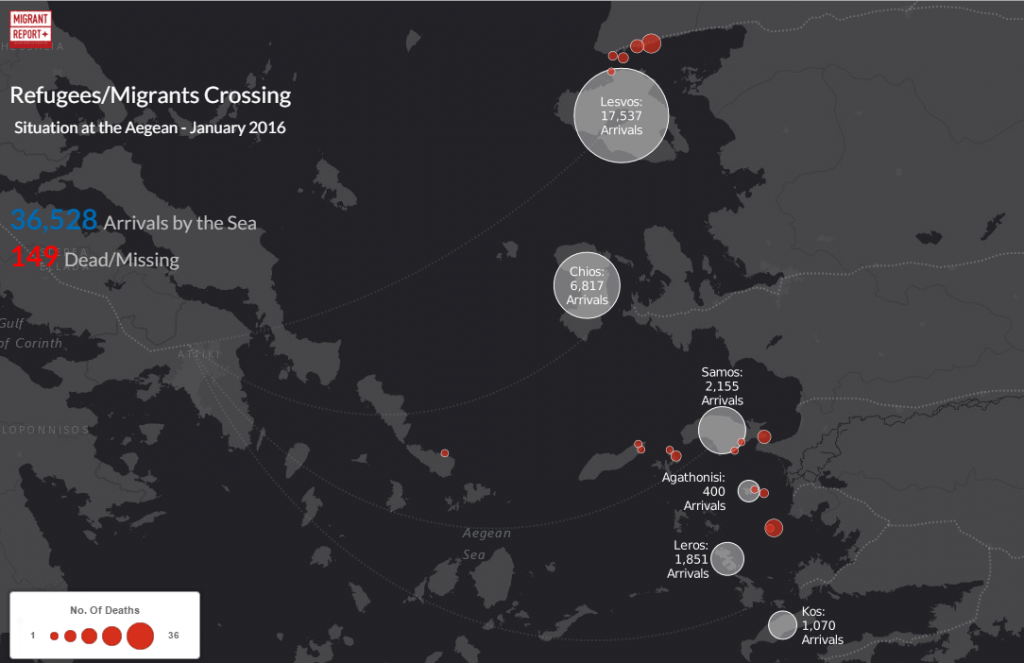 The last time there was such push back by an EU member state was in 2009, when Italy's then Berlusconi government struck a deal with former Libyan dictator Mummer Gaddafi and towed a boat with 75 migrants back to the north African state after its coastguard intercepted it at sea. The European Court of Human Rights had condemned the action in 2012.
However, the situation of Turkey and that of Libya, even then, are vastly different. Even from the legal standpoint. In any case, the Dutch government is pursuing the proposal aggressively and has already floated the idea of the first ferries starting to run as early as March or April, before the summer gets well underway and with it an expected exodus similar if not larger than last year's.
And in the present climate, they might just manage to pull it off within their tight time-frame. The proposal comes Swedish authorities announced plans to deport en masse some 80,000 failed asylum seekers from last year.
Also, Greece was threatened with expulsion from the Schengen area over it's failure to secure its borders.
An assessment carried out by the European Commission found failures to register, check and fingerprint migrants arriving in November. Athens struck back at what it termed "blame games: by the EU, demanding a common action to respond to the crisis.
In the immediate future, news of the plan might trigger even more arrivals. There is already a sensation among many migrants currently residing in Turkey that European states may shut the gates or at the very minimum change the rules of the game, which is one of the reasons why an unprecedented number of people are crossing during the winter.
The idea that the ferries back could be imminent is likely to drive more people to take their chances.
Around 200 people have drowned in the Aegean so far this year, while more deaths were reported on Thursday. Eighteen bodies, including those of nine children, were recovered by the Greek coast guard after a boat sank off Samos. Only 24 hours earlier, six bodies were recovered near the island of Kos. The sole survivor who managed to make it to shore said there were ten people on board. No one else was spotted.