Nawal al Soufi was born in Morocco, and has focused her efforts towards the Syrian revolution since the Spring 2011. She is a social media activist who opposed the Syrian regime led by Bashar al-Assad.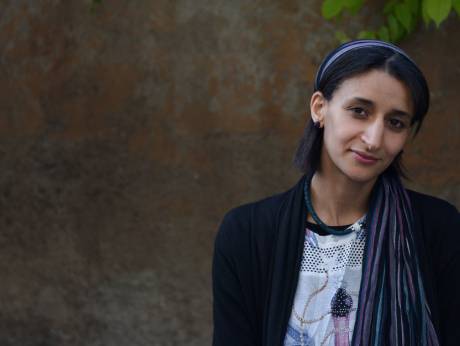 In March 2013, Nowal followed an ambulance car carrying medications to Aleppo and distributed her phone number to everyone she could help.
She recieved her first call from a frightened migrant at sea on a Sunday in the summer of 2013. Hundreds of Syrians were lost in the Mediterranean on a boat that was taking in water.
She was surprised by the call, but immediately turned to the Italian Coast Guard which in turn instructed her on how to help the people on board identify their location using the GPS system on their satellite phone. The coordinates would then be used to direct rescuers to their exact whereabouts.
From then on, she kept her phone by her side at all times and became the go-to person for Syrian migrants stuck at Sea. "I can get a call at any time, migrants at sea shouting: we are 500 on the boat, we ran out of water, and we have been at sea for 10 days," she told AFP in a recent interview.
Her amazing work inspired a book released last week in Italy titled "Nawal, the angel of refugees".
In May she spent five hours engaged with terrified callers who were lost at sea. There was a problem and they could not get their  GPS location. Eventually, they managed and the 345 migrants on board, a third of whom were children, were rescued.
On April 20, she was at the pier Catania with dozens of journalists who rushed to the transfer of the 28 people who survived the sinking which resulted in the death of some 850 people – the deadliest single incident ever recorded in the Mediterranean.
She views her mission as the anti-thesis of what the people-smugglers do. "My job is to obstruct the smugglers' work, and to explain to the refugees that they do not need fraudulent mediators, they can go to the bank and switch their dollars and then take the train to Milan".
Source: Alarabiya.net