Images have a unique way of bringing home situations that might otherwise remain distant or statistical. They connect people to realities far from their own, revealing human emotion.
Migrant Report interviewed four, award-winning photojournalists who have plunged deep into Europe's migration crisis. Some of them have been chasing this unfolding story of human movement for more than ten years. They took us to the border of Macedonia, across the Mediterranean's deadly waters, to Italy, Malta and the islands of Greece, and out into the Atlantic, to the Canary Islands. Here are their stories:
THE PHOTOGRAPHERS
---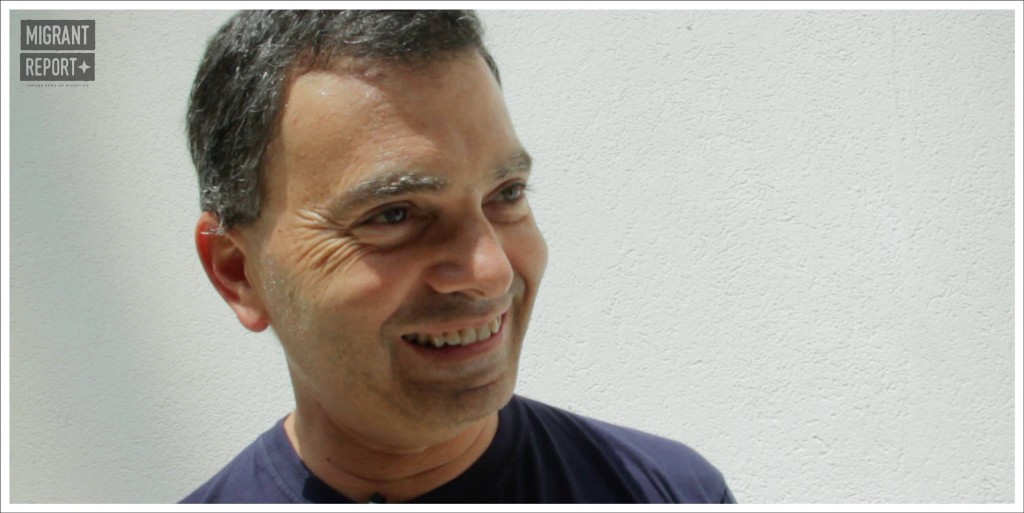 Native to Malta, Darrin Zammit Lupi, 46 has been working as a professional photographer for more than 20 years, mostly for the Times of Malta and Reuters but also as a freelancer. Over these years the work took him around the world to witness different and often disconnected phenomena like the war in the former Yugoslavia that lasted from 1991 – 2001, the 2004 South-East Asia tsunami, the funeral of Pope John Paul II, and the 2011 Libyan revolution.
"You protect yourself behind the camera, but you're a human being. You can't help but feel the impact"
For more than ten years he has been engaged with the Mediterranan's migration crisis, which has seen Malta, where he is based, become a major node in this global flow of people. Through his project Islelanders, a photographic art project, Zammit Lupi details his experience documenting the lives of asylum seekers and migrants throughout their journey to Europe.
His chosen image among hundreds of thousands taken over the last ten years is the picture of rescuers from the Armed Forces of Malta (AFM) throwing water bottles to a group of some 180 migrants huddled on board a wooden boat that got stranded some 30kms southwest of Malta after the engine failed.
The picture from September 2005 captures the bottle in mid-air with both migrants' arms stretched out to receive the aid. "This was the first time that photos appeared in the media showing what happens out at sea during a rescue mission. It's a pretty old picture, but you know how it is, the first picture always has the strongest impact because it's totally new to people", Zammit Lupi says."
His most memorable professional moment also stems from a picture, that of Hamad Al Hussain a ten-year-old Syrian-Palestinian boy who survived the second tragedy off Lampedusa in October 2013.
Two boats had capsized in that tragic month off the Italian island, one on October 3 and the other on the 11th, killing 400 people in all. Their deaths galvanised public opinion in part thanks to gripping images like that of Hammed, looking out through the window of a bus just after landing in Malta.
"There is a great story to that picture… people saw the photo in the paper and then tried to find the family and help the family with clothing, schooling, jobs, relocation to Germany and so on. He says (Hammed) that all the help this family received was a direct result of people seeing that photo," says Zammit Lupi who kept in touch with the boy in Malta before he left for Germany with his family.
"I think one of the reasons why Hamad's photo had such an impact is because he is blonde, blue-eyed and white-skinned. I mean, let's face it, that is probably the main reason why European and Maltese people could have says: that could be my kid, and they obviously don't feeel the same way about an Eritrean or Somali or a Sudanese child".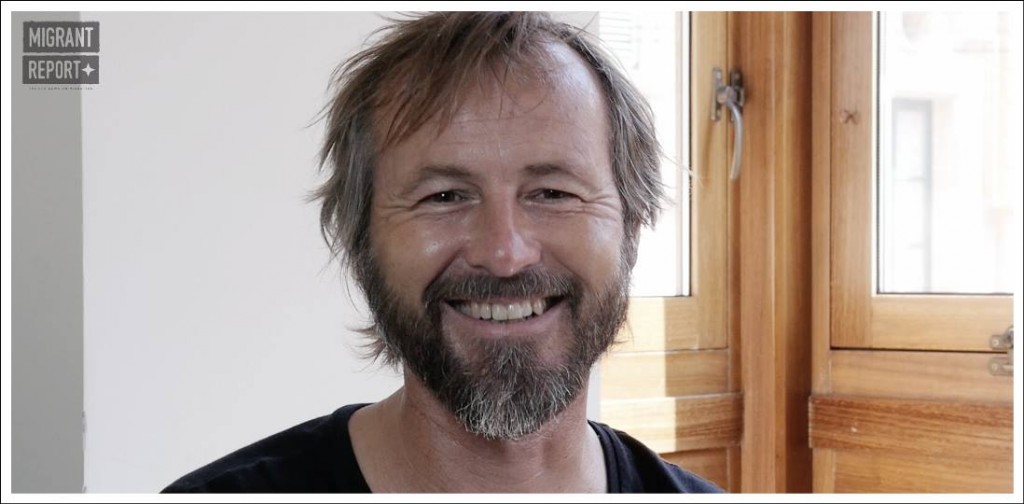 Jason Florio
is a freelance photojournalist from London who has been based in New York for 18 years. His focus has been on under-reported stories for international publications and creating his own photographic projects, including the first recorded circumnavigation of The Gambia by foot, and the first source to sea expedition of River Gambia in West Africa – for which he was awarded Fellowship of the Royal Geographic Society. He is currently engaged with the 
Migrant Offshore Aid Station (MOAS)
, documenting the rescue effort of the privately-funded NGO in the Mediterranean.
"I think it was really important to start showing people the terrible conditions that people are willing to put themselves in to make this journey"
Florio is himself the son of second generation Italian migrants who travelled to the UK to find a better future from themselves but his engagement with the movement of people from Africa to Europe was really piqued in West Africa where he has been travelling and living from for the past year and a half. "There I've seen the impact of migration from the source, and now I wanted to witness it on the front line," he says.
The photo Florio chose as his most impactful from the ones he took this summer while out on rescue missions is one showing migrants in the belly of a wooden boat that was intercepted off Libya.
Migrants who travel in the hull typical pay less than the ones who travel on deck. The conditions inside the boats, where the engine sits, are squalid and cramped but the place is also the most dangerous.
In at least two tragedies this year in April and August hundreds of people died because they were trapped in this space as the vessel was going down.
"For me that image is something I've been looking for in the past few months, and it's the first time I've been able to get deep down in the boat when people have been underneath. It's a picture I haven't personally seen before", Florio says.
His most memorable moment was when the MOAS search and rescue team decided to place him on a overcrowded migrant boat to capture new and unique footage.
"I literally climbed onto a boat with 560 people, and as  the MOAS search and rescue team pulled away in the Zodiac they shouted at me, 'If it starts going over, just throw your cameras and jump to the water!!."
Such a charged subject is bound to leave an emotional impact but Florio says often it's only after the event, when he is processing the images that the effect of the situation hits him.
"It definitely has an impact, and I think what I've witnessed the last few months has changed me indelibly".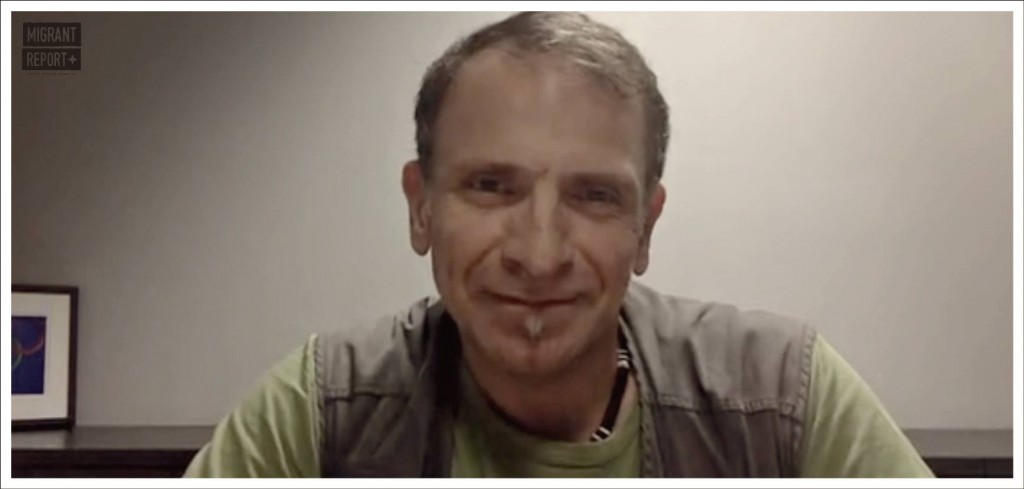 Yannis Behrakis, 55, has been following the migration crisis in Greece and the Balkan region for Reuters for more than 25 years. During this time, he also covered the wars in Croatia, Bosnia and Kosovo, the first and second Gulf wars and the Arab Spring in Egypt, Libya and Tunisia. In 2000 he survived an ambush in Sierra Leone, where the American reporter Kurt Schork and Spanish cameraman Miguel Gil Moreno de Mora of Associated Press Television were killed.
"I see myself taking the same pictures I shot 25 years ago. That's shameful for the international community"
Behrakis compares his work to that of a doctor who tries to create professional distance between himself and the patient to be able to be as effective as possible on the job but who ultimately is there to help.
"I am there to show the humanity what is really happening. I want the people to feel, get emotional, upset and ashamed, and to feel the urge to actually help these people", he says.
Behrakis most impactful photo has as much an impact on the intended audience as it had on him when he took it. "I had to put the camera down  when I took that photo because I was crying," he says.
The photo shows Sahin Serko, a 50-year-old Kurdish-Syrian man who breaks down in tears while holding his seven-year-old daughter Ariana.
They had been travelling with a group of 45 Syrians who walked for about 30 kilometers, hiding in the bush from police cars at the border of Macedonia.
Yannis had been following the group until they settled under a big tree to take a rest. At that point the father collapsed and started crying. His daughter was so tired that she didn't show any emotions.
"It was a very intense and strong moment, and I cried as well. It was so emotional, and to me, this was the strongest moment of this story," Yannis, a father himself, says when talking about the picture.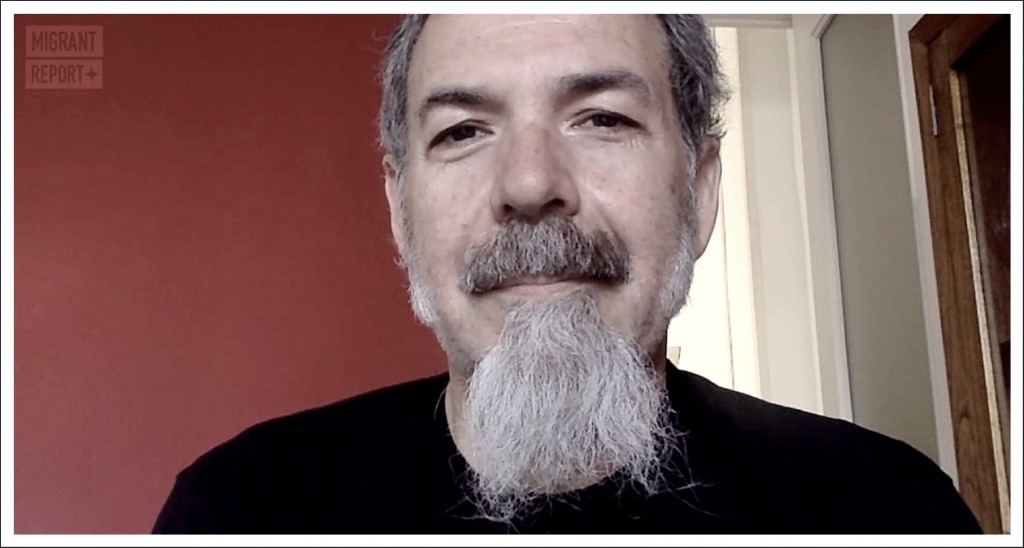 Juan Medina's photographic journey started in Buenos Aires in Argentina where he was borne. His first photos were taken with his aunt's Kodak Brownie Fiesta.
"I've witnessed so many dramatic situations,  families breaking down when receiving news about deceased relatives… 
Eventually, he crossed the Atlantic and settled down in Spain, where he now works for Reuters. Despite having produced some of the most iconic images that defined Europe's migration crisis over the past 15 years, Medina says did not choose to pursue this subject.
"I did not choose this work. In 1997 I moved to the Canary Islands when the so-called "pateras", small dinghies with boat migrants started to arrive to Fuerteventura Island. I was actually living where the incident took place"
Medina finds it hard to pick one picture because he feels the phenomenon is too complex to characterise with one image.
"I cannot summarise, in one picture, the tragedies of the migration problem that I have witnessed during all these years…" Medina says.
His most well known image is probably the one for which won the World Press Award. The picture shows African migrants desperately trying to climb aboard a Spanish civil guard vessel during a rescue operation off the coast of Fuerteventura, November 12, 2004.
They were travelling in a group of 36 when their boat overturned during the rescue itself. Seven of those on board did not make it.
"The most dramatic situations (are the ones involving) vulnerable humans, especially children, travelling in these terrible conditions… some have lost their father, mother, or both", Medina says, pointing out that he finds it very hard to distance himself emotionally from these situations.