Reports, Media Watch
Hungarian Camerawoman Caught Kicking and Tripping Refugees on the Run
A Hungarian camerawoman has been fired after being caught on camera kicking a girl and tripping a man and his daughter as they ran from border police.
She was exposed in footage taken by a German colleague Stephan Richter in Roeszke, Hungary and posted on Twitter.
The N1TV station, close to the far right Jobbik party, for whom she worked, said in a statement: "Today, an N1TV colleague behaved unacceptably at the Roeszke reception center. The cameraman's employment was terminated with immediate effect."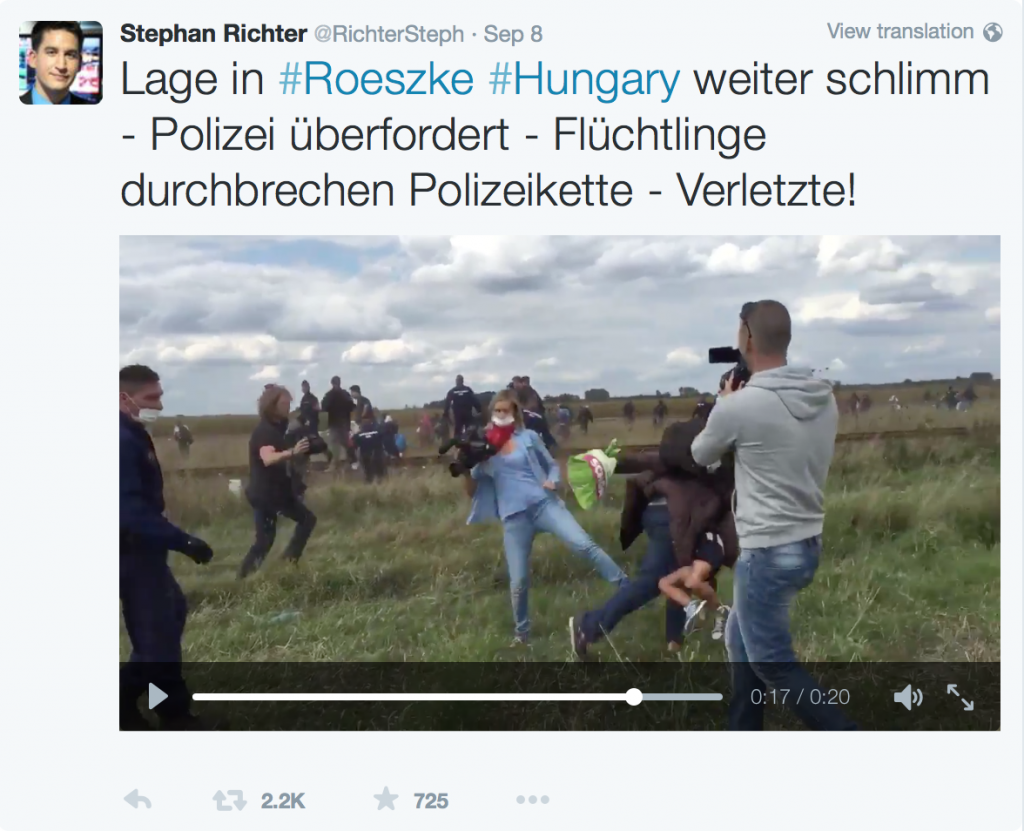 In separate footage that was released later in the day, the woman can be seen kicking refugees as they run past, including a young girl.
The refugees were running from border guards who were chasing them after they broke out of an over-crowded camp close to the Hungarian-Serbian border in the area. Hundreds of people managed to escape.