The Italian Coastguard launched an overnight rescue on Thursday to rescue some 300 migrants from a vessel that left from Egypt.
Rome's coordination centre received a May Day call from satellite phone on board the vessel on Wednesday April 6 at around 3pm. They were reached by coastguard vessels at around 1am.
In all 314 people (151 men, 51 women and 107 children) were rescued. They come from Syria, Egypt, Somalia, Eritrea, Ethiopia, Palestine, Libya and Sudan and the Comoros Islands.
The migrants making the call said there were about 300 people on board and that the vessel had left from Egypt and was headed for Italy. The operation took place in rough sea, according to a statement by the Italian Coastguard.
The migrants were transferred to a larger navy vessel which was expected to reach Italy on Thursday afternoon.
This is the first time this year that a vessel reached the Central Mediterranean after leaving from Egypt and it comes a week after the EU's agreement with Turkey came into force for the stemming of refugee flows on the Aegean.
The move is expected to cause displacement of migratory flows away from the Agean and Egypt, which had already in the past been a sending site for migrants to Italy, is likely to be an important route.
The sea crossing is the longest stretch undertaken by migrants in the Mediterranean so far and is also one of the most dangerous, though smugglers would typically opt for larger vessels.
In 2015, Italy received several thousands of migrants who were abandoned on so called ghost ships which were set on autopilot with an approximate bearing on Sicily. By 2016 much of that movement died down as migrants and asylum seekers moved to nearby Turkey – from where the shorter sea crossing to the Greek islands is far safer.
However, in the past few days there have been signs that movement is picking up again in Alexandria, Egypts main human smuggling centre.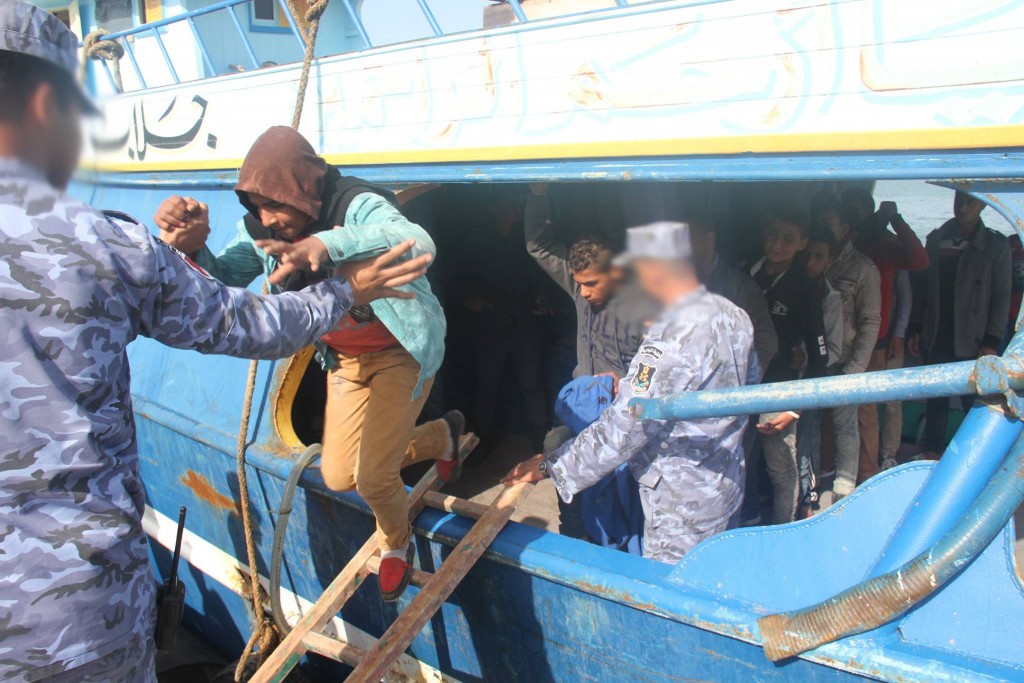 On Wednesday, a group of 14 Egyptian youth aged between 12 and 20 in an area north of the city of Rasheed. A spokesman for the Egyptian armed forces, said the youth intended smuggling themselves to Italy.
Earlier this week, 12 migrants believed to be African, reportedly drowned off the coast of Kom El-Mastaroh village, about 90kms East of Alexandria.
Nonetheless, it's too early to say with certainty that this activity is connected to the EU-Turkey deal with certainty. In Turkey, the picture given to Migrant Report by multiple sources on the ground, is that the situation is currently in flux. "Both migrants and smuggler are still assessing the impact of the EU-Turkey deal. A lot could change in the current weeks so I wouldn't say that people have totally abandoned hope that they would be able to cross successfully from the Aegean," a source in Turkey's main coastal smuggling hub in Izmir said.
Another point to consider is the presence of Libyans and Sub-Saharan African migrants among the group rescued by Italy overnight. These would be more normally associated with the Central Mediterranean route than they would with the Aegean, whose most populous asylum seeker nationalities are normally Syrians, Afghans and Iraqis.