Hungarian photographer Norbert Baska has removed from his website photos of a controversial  fashion shoot inspired by migrants and refugees struggling with border guards.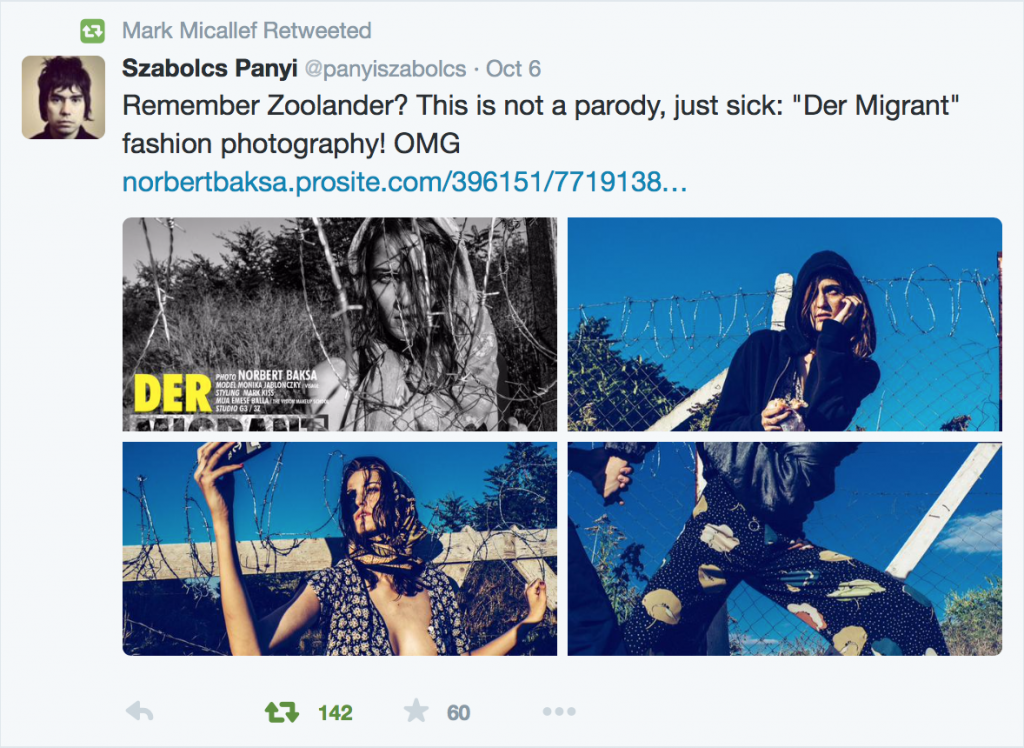 Baksa's series Der Migrant showed a model dressed in revealing clothes struggling with a border guard and taking a selfie in front of barbed wire.
When the collection – 13 images in total – hit Twitter earlier this week, the barrage on was instantaneous. Many found the pictures offensive and in bad taste, demeaning the plight of asylum seekers journeying across the Western Balkans in search of a better life in Northern Europe.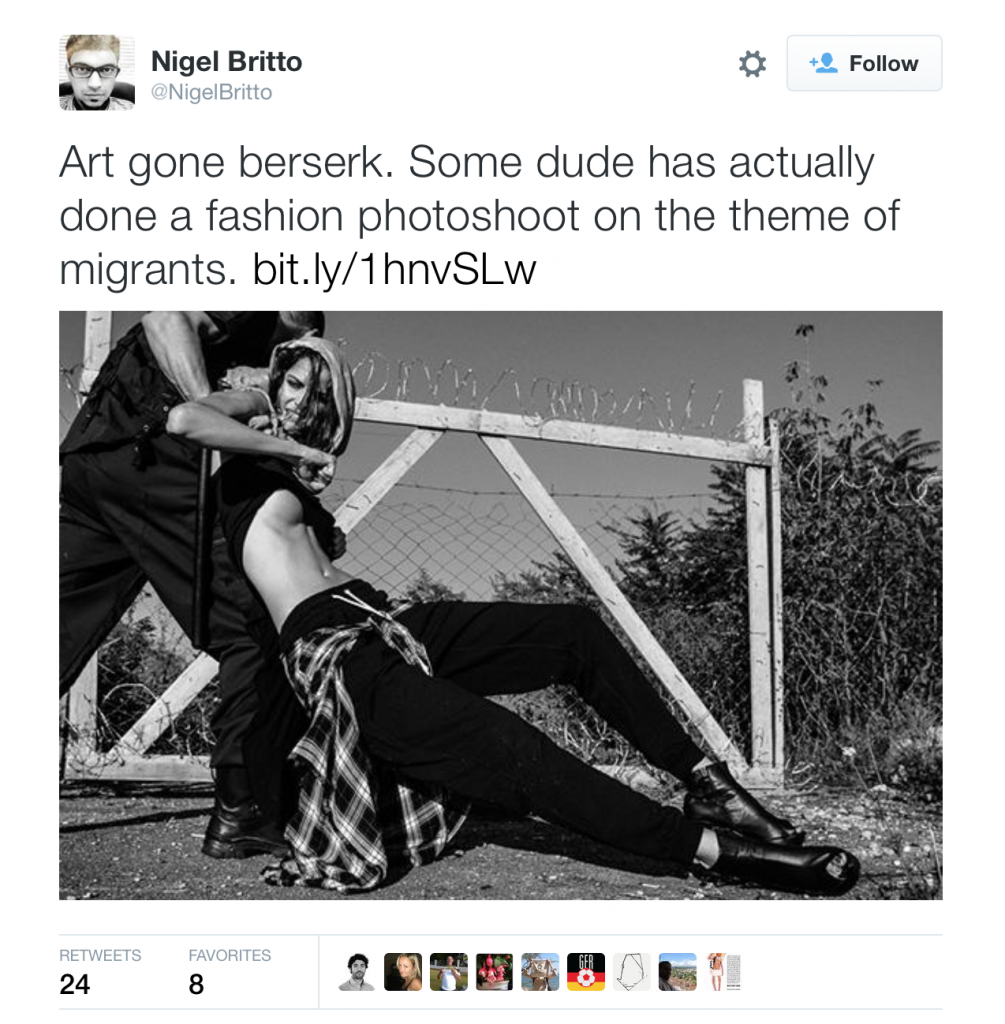 Eventually Baksa even posted a note on his website to defend his work. "I hoped people would realize that the situation is very complex and see that they are taking stands based on partial or biased information. I do not understand how people can take a clear stand (pro or con) while we are flooded with contradictory information through the media, so no one has extensive knowledge of the situation as a whole. This is exactly what we wanted to picture: you see a suffering woman, who is also beautiful and despite her situation, has some high quality pieces of outfit and a smartphone."
But the explanation was not enough and the pictures were eventually pulled down.
"Despite our intentions, many unfortunately consider the pictures offending," Baksa told the BBC.
"We have experienced a lot of negative feedback since the publication of our photo series Der Migrant, although more and more people recognise the true message behind the pictures and agree with it," he said.
"Considering the heated emotions and because, despite our intentions, many unfortunately consider the pictures offending, we have decided to remove the series from our website."