As the majority of participants reported, migration via Niger - and most importantly, Agadez - has not stopped. Since time immemorial, migration has been an important facet of Agadez, and it is inconceivable that it would 'end'. Rather, migration in Niger has adapted to meet the prevailing political climate and will continue to do so in novel ways because of efforts to restrict irregular migration.
Many participants used the term "clandestine" to describe the contemporary situation of migration in the region of Agadez. M. Anacko, President of the Regional Council of Agadez, explained why referring to migration as "clandestine" is very relevant today but was not five years ago:
The consequences of the industry becoming clandestine are far reaching and diverse. Most significantly, there are increased protection risks to migrants attempting the journey north. With no regulations in place due to the criminalization of the entire industry, those trying to travel northward, and who often cannot return home, are left with no option but to take new, more dangerous routes, overseen by less scrupulous smugglers.
As a consequence of the implementation of the law and the increase in funds coming from the EU to tackle border management, some representatives of INGOs in Agadez have reported an increase in police corruption and extortion of migrants. While taking advantage of their positions and displaying a general lack of knowledge of Law 2015-036, police have been accused of setting up road blocks as a way to extort migrants.
This view has also been supported by representatives of local NGOs, who argued that the police, aware that migration northwards is still occurring in Niger, will learn about the route being taken by migrants and ask for bribes on the road. However, one former travel organizer was reluctant to comment on the activity of Nigerien police, but did mention that police across the region demanded bribes of migrants. While not all members of the police force engage in extortion of migrants, interviewees narrated some instances where migrants were exploited:
With a military presence established throughout the region, road blocks, ghetto raids and car seizures have become the norm since the implementation of Law 2015-036. As one passeur expressed:
Niger's commitment to putting an end to migrant smuggling has been implemented through increased police retaliation and action. Many interviewees narrated how arrests have become the norm for anyone traveling North of Agadez with migrants:
Once police find smugglers attempting to travel North, this often results in the drivers being arrested and sent to prison, and their cars being seized. A number of our interviewees 'went to jail' and recounted that prison sentences usually last between six months and one year:
One interviewee reported that prison sentences depend on the smuggler's role within the industry and the number and the nationalities of migrants being transported. Punishment allegedly tends to be greater for the driver of the car, regardless of ownership, and this also seems to be the case when those being transported are foreigners instead of Nigerien citizens.
The climate of persecution and prosecution has reportedly led to tensions in the region. Some of our interviewees told of the increase in reporting of individuals involved in the smuggling industry which subsequently drags the industry further underground:
In addition, it was reported that a lot of uncertainty and lack of clarity surrounded the implementation of the law, often leading to the police and state actors being unsure about how they should proceed. This view was also supported by representatives of INGOs in the region, who believed the lack of clear instructions on how to execute the new legislation meant that often state actors 'didn't know what to do with smugglers and the ghetto leaders they would find' (Migration Coordinator, International NGO). This suggests the law was introduced too quickly, without full consultation and training of actors in the local community, as to how in practice the law should be enforced.
As a result of the profound risks and implications for those still working in the industry, some of our interviewees who were coxeurs and passeurs reported no desire to go back to working in the industry. When asked whether he would consider working as a coxeur again, an interviewee replied:
This, however, is not true of everyone. Some individuals continued working in the industry; motivated by the large financial reward which could not be earned in any alternative livelihood in the region, coupled with the lack of alternatives currently available in Agadez.
EU border management
It became clear from interviewees that the EU strategies being implemented in Niger are at odds with the desires of the local Nigerien population, who 'want to deregulate the problem of migration [and] the Europeans want to regulate the problem of migration' (M. Anacko, President of the Regional Council of Agadez). A history of European interference in West Africa was addressed by several interviewees. The president of a local NGO and activist criticised:
❝
Well, while your politicians steal all our riches, we still live in the 17th century. And you still want us to stay here. Just try to think about that: dying without reacting. Even if you do not want to take up arms to fight ... you can still escape misery. And that's what people are doing today. They are fleeing this misery. […] Because, there is a saying: when you see the rat... in the fire. What pushed it into the fire is hotter than fire itself. […] It is said that Niger is independent since 1960, but until today our presidents have been taking their orders from Paris.
❞
Activist and President of Nigerien NGO
The UNHCR Country Representative added that by focusing on the strengthening of borders, EU policies are leading to further human rights violations. By prioritising short-term goals through the adoption of immediate 'containment' policies, EU policies overlook the abuse and neglect inflicted upon migrants.
Chapter 2: The changing realities of migration
Changing dynamics
According to a majority of interviewees, geography has played a key role in changing migration dynamics since the law was implemented in 2015. Agadez's unforgiving desert landscape has allowed the continuation of migrant transport northwards without detection albeit with increased dangers.
❝
Our territory is very, very hard to control. Notably in Agadez, it's half of the desert so it is impossible to bypass it. Several routes can be taken, various itineraries that the law... that even the state cannot control. There are different types of transports that migrants try to innovate with professionalism every time. So we can definitely not say that the state controls a city which is part of the migration flow, because people leave all the time, every Sunday you have loadings. And the law allows you to go up to the ECOWAS area, it's up to Dirkou and it's stopped, it's over. Libya is not in the ECOWAS. The migrants disembark, from Niamey to Agadez up to Dirkou.
❞
Nigerien Activist 1
This view was also supported by the UNHCR Country Representative, who believed that 'the entire Sahel is now the route'. She highlighted that the implications of this are increased risks for anyone attempting the journey, as non-traditional routes are longer, generally more expensive, and further away sources of potable water.
❝
Agadez is where we start to come closer to European...territory. This is where the Sahel looks at our Mediterranean, looks at us. This is where Europe is saying, 'containment, containment, containment, containment.' This is where they say: I …crush with the law of 2015. But then the result when you crush two biscuits with Nutella in the middle [is that] it begins to go laterally...
❞
UNHCR Country Representative
The Sahara Desert acts as a natural border between Niger and North Africa, and even though the journey is a perilous one, the desert provides plenty of opportunities for experienced drivers to find alternative paths. Routes used by transporters before Law 2015-036 was passed, referred by participants as "traditional" routes, have now shifted:
❝
You know, before...you have the traditional road is going to Agadez and from Agadez to Dirkou from Dirkou to Madama, from Madama to Sabha [in Libya], or going to Agadez and from Agadez to Arlit and from Arlit to Assamakka, and from Assamakka to Tamanrasset [in Algeria]. So, these are the traditional roads. And now with the law, this new law, these roads are strictly controlled by security agencies. So migrant and driver have no choice; if they want to go to Libya they must go by another road, because this road is now controlled by authorities.
❞
Deputy Representative, International NGO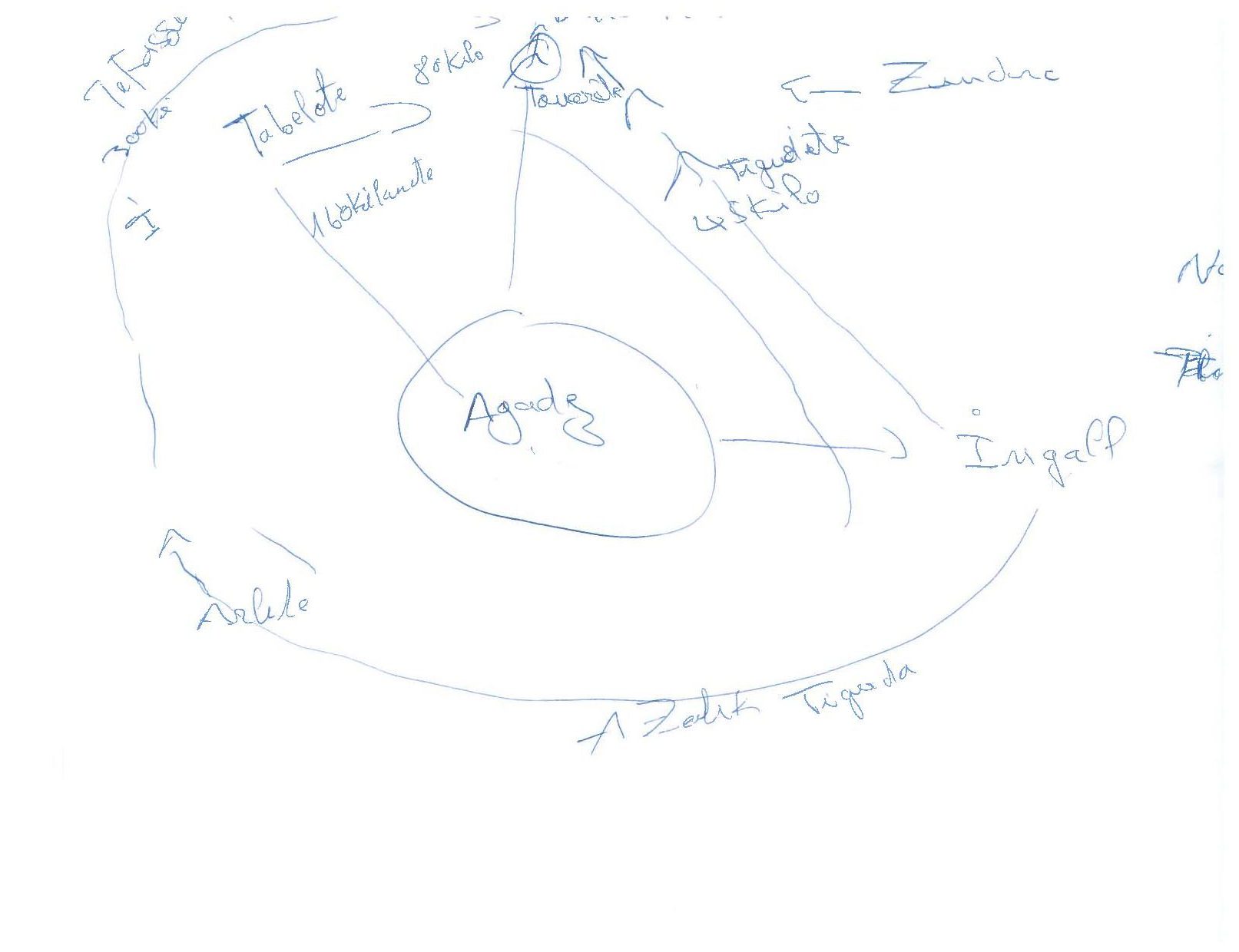 There are multiple alternative routes currently employed by smugglers. Some continue to take the route to Dirkou, leaving from Tabelot and Zinder, and there are those who depart from Tahoua to go to Algeria. Participants, however, agreed that all these routes have one thing in common: they bypass Agadez due to a heightened security presence in the city.
In addition to the diversification of routes to Libya and Algeria through Niger, interviewees reported an increase in the number of migrants attempting to cross into Libya via Chad.
❝
Currently there are not too many passages. Now, the passage the most...the largest flow is...it's from Chad to enter Libya [...] To Libya...Now it's not possible to Libya...Because to Libya now to go you have to go from the other side. Via Chad...Yeah, it's over there that passengers are brought from to be taken to Libya. But here in Niger, no...
❞
Ex-Coxeur 1
With the industry driven underground, the dynamics of migration have also changed. However, as M. Anacko, President of the Regional Council of Agadez, explained, there is no systematic monitoring occurring and hence the exact number of migrants transiting Agadez is unknown. As such, speculations to the extent of migration movements is rife. In his own words:
❝
Me, I do not have exact numbers. Often, there are numbers that are communicated to us by IOM. There are figures that are also communicated by the Department of the Interior. We have understood that...there are not so many figures. So, that means that...it's still badly done. There is no structure really which will tell you exactly "here is the number of migrants who pass in Agadez, with the exact…
❞
M. Anacko, President of the Regional Council of Agadez
Consequently, many interviewees reported the inability to make valid claims regarding how migration figures have changed. Activists with connections to ghetto owners where migrants are hiding, criticized those suggesting that the number of migrants has significantly decreased:
❝
So, it's a clandestine thing that is done. It's not easy to understand; How many immigrants are there in Agadez? It's impossible. For me, immigration is increasing even. Always It increases. […] Because if you do not know the network, you will say that you cannot even find an immigrant ... a single immigrant. But if you know the network, you will see that... the immigrants are more numerous than the people of Agadez even. If you know the ghettos, that's enough.
❞
Nigerien Activist 2
Moreover, several participants reported that the changing routes have also had implications on the cost of transportation north; the increased danger involved in transporting migrants to Libya or Algeria has led to an increase in price. Both international and Nigerien NGO representatives supported that prices have increased significantly, doubling in many cases.
❝
Because there [are] more raids and more patrols and the policing has gotten tougher, the fees had gone incrementally higher, because smugglers had started to take much more dangerous routes.
❞
Migration Coordinator, International NGO
A current passeur who alleged that now he is only working with Nigeriens, explained the difference between transporting Nigeriens and foreigners. He reported that he preferred to transport foreingers over Nigeriens, as the prices charged to the former are always higher and Nigeriens are more likely to be able to find alternative transport.
❝
Nigeriens think: you take him, you don't take him, he doesn't care; if you don't take him, someone else will. When it's a [foreigner], he has to leave, there's no other way, he came [to Niger] for that purpose. [...] I'll give you a little equivalent maybe: we can have a Malian and a Nigerien. The Nigerien you're gonna charge him 20 000, the foreigner will be 160 000, there's a big difference. [...] Oh yes! You're going to take him from here to Qatrun [in Libya], it's 160 000, 120 000. But with the Nigerien, maybe he'll even go to Libya, and you didn't get your 20 000; he's going to tell you 10 000, 5 000, and again 2 000. It's too late; he already entered [Libya]. He left, it's over
❞
Passeur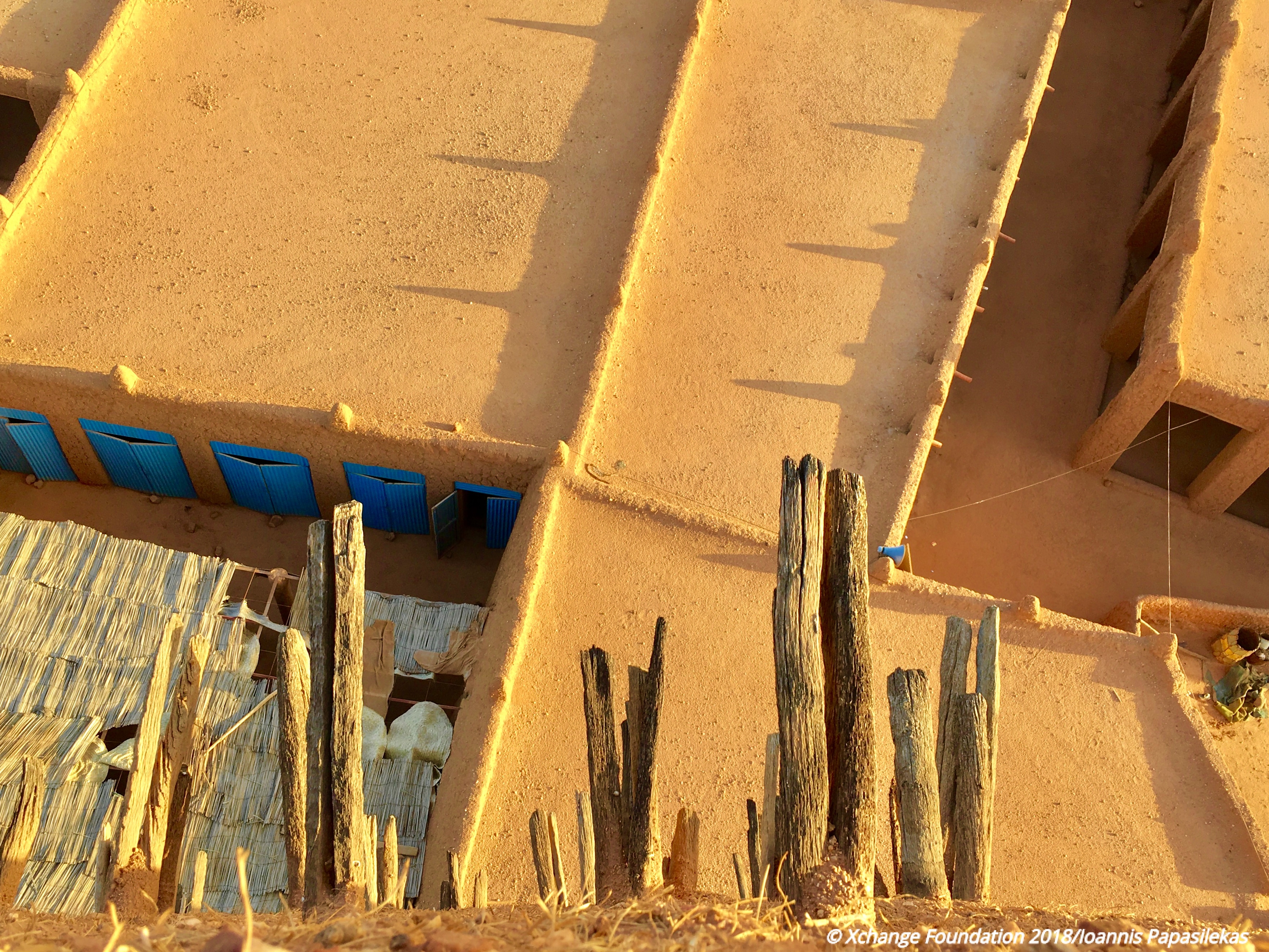 Agadez: a host community
Agadez has increasingly become a host community for migrants returning from Algeria and Libya. Though Niger remains a transit hub for migrants attempting to travel North, increasing numbers of Nigeriens and foreigners have ended up in Agadez having attempted and failed to make their way to either North Africa or Europe. Many reported that the Nigerien returnees who were expelled from Algeria and ended up in Agadez are from the South of Niger and not from Agadez.
Additionally, it has been reported that many migrants traveling to Algeria end up exploited by trafficking rings that force them to beg in the streets. As M. Anacko explained, it is usually migrant children who end up in vulnerable positions in which they can be taken advantage of by traffickers.
Most of the interviewees supported the view that returnees have put a strain on the local economy and resources. As an Assessment Officer of an International NGO working in the area reported, the Government of Niger doesn't have the capacity to assist all migrants residing in Agadez. It was reported that many migrants went to Agadez suddenly, leaving the local government unable to process everyone in need.
❝
In four months, you have 2,000 people coming to Agadez and they didn't know where to stay, the government didn't have any space.
❞
Assessment Officer, International NGO
Within the region, however, Niger remains a cooperative partner, and as such has offered to host migrants whose asylum claims have not been successful or migrants who haven't been able to reach their desired destination countries. With the help of international agencies like IOM, Niger has established safe houses and temporary transit centers for migrants. As the Deputy Country Director of an International NGO working in the area stated, as a result, migrants are now 'sorta in a holding pattern, so there's a fair amount of Somalis and Eritreans and others who are sorta now in limbo here in Niger'.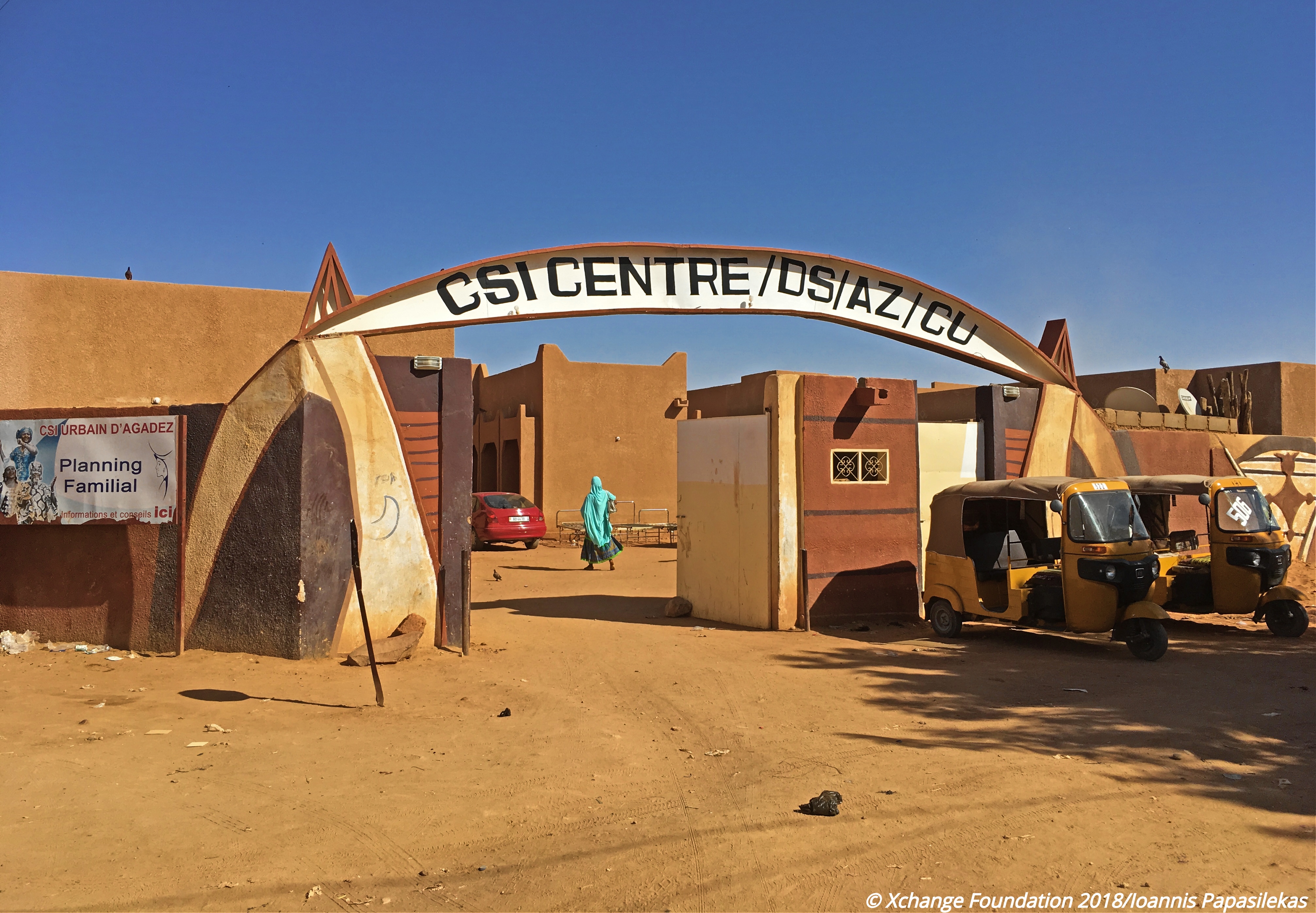 Increased risks and vulnerabilities
Transporting people in the Sahara has always been a challenging endeavor for passeurs and drivers.
❝
In this job, we've had millions and millions of issues. Really, once you start, once you're committed to this job, you're committed to a problem. […] When you get lost [in the desert], it's over for you. But as for ourselves, we know, we've learned with our grandparents, with our parents. If you're lost in the desert... If you're lucky you make it to the night, you look at the stars, there are the stars, we know the stars which are... You will take the position of the stars, you will take the position, you look at the position of your car, if you've been there all day long then you park [your car] and look again. You wait until the night comes, you take another position, if you're lucky, you will make it.
❞
Passeur
However, as some participants explained, before criminalisation in 2015, the state of the industry was much more regulated. People were not afraid to work with the authorities when their safety was compromised. With the implementation of Law 2015-036, and the industry being driven underground, trust between the various actors has understandably weakened. The changing of routes has had a significant impact on safety of involved actors, as the non-traditional routes being taken are not well-known to all. Though one ex-coxeur reported that migrant deaths have gone down, overall participants agreed that risks have since increased for migrants and the drivers, passeurs, and coxeurs that keep migrants moving.
❝
It is very risky for everyone. All the migrants, the passeurs...everyone is at risk today. But before...there was no risk. I have said that it's become clandestine. It is now that they're doing trafficking […] The desert is like the sea You can lose yourself...So, it is now that we expose the lives of migrants. Today, with this law.
❞
M. Anacko, President of the Regional Council of Agadez
❝
Even if you have amulets, you can't, because you'll have someone with more amulets than you. (laugh)
❞
Ex-passeur
Supplies such as water, food, and fuel, play an important role in securing each migrant's safe arrival at their destination. Previously, smugglers made pains to ensure that their modes of transport were outfitted with adequate supplies, but this is no longer the case.
❝
To go to Dirkou, you need 4 vehicles. You have one which carries the water, one with the fuel and the rest drives along. Nowadays, it is only one vehicle that is driving, he crashes into something, it's over.
❞
Nigerien Activist 1
❝
The new roads are more dangerous than the traditional roads, because in the traditional road the migrant have access to some service, network, water, and...other little service. It's really simple to have an assistant [assistance] but in the new road, they have not access to the service and its more difficult to found them in the case of emergency.
❞
Deputy Representative, International NGO
As the identification of smugglers has become difficult since they went into hiding, it is easier for them to not be held accountable for their actions. Hence, in order to avoid being detected, they are not afraid to take more risks which could further compromise migrants' safety.
❝
So before the law migrants are more protected because smuggler don't leave them in Sahara, but now we have more, more [issues]…in some cases they can leave migrants in Sahara because they can say that Libya is about 2km so [away], and you can go without the vehicle, but it is not true.
❞
Director, Nigerien NGO
❝
[Nowadays,] if they [smugglers] approach a checkpoint, they abandon the migrants there and then they run away. But, if they are on the so-called parallel roads, where there is no traffic, there's nobody, and they have a sense something is going to happen, they abandon the migrants there, as well. That is a big problem because no one is going to rescue them because it's in the middle of nowhere.
❞
Sultan de l'Aïr
And this is where, according to INGOs, it becomes a challenge to differentiate between a smuggler and trafficker.
❝
I think operationally it's very difficult to...it's very difficult to identify a trafficker versus a smuggler and those lines do get blurred in reality. Because at some point, you know, people aren't necessarily as clear about their intentions...you know, migrants pay what they think they need to pay a smuggler what they're told in Agadez and then they start the journey and then the car stops in the middle of the desert and they ask for more money. If you don't have enough money, you get thrown off. And they abandon you in the middle of the desert. The lines are blurred.
❞
Migration Coordinator, International NGO
As a result, the increased risks in turn increase the likelihood that people will die in transit, and also make migrants more susceptible to trafficking, according to participants. One interviewee referred to Agadez as 'the immigrant trafficking capital', and passeurs admit that now that migration has been deemed illegal, it is more likely that those transporting people are involved in trafficking.
❝
I cannot tell you I don't know the people involved in the trafficking of migrants now. Even if there are people out there who are trafficking migrants, maybe they are hidden, because now migrants are like drugs. Now it's a trafficking, because something is forbidden, it's forbidden. So, if you've been seen with drugs you will go to jail, if you've been seen with a migrant, it's even worse. So even if someone has migrants (smuggles migrants), he cannot say it out loud, he's going to hide them. But there's always someone getting caught, and sent to jail, that's it.
❞
Passeur
Local NGOs are concerned about the rising numbers of children who are trafficked into Algeria from the southern part of Niger, particularly from the region of Zinder.
❝
At times children say that [they] leave but not with their parents. But it is with the complicity of their parents. The parents give them to adults to bring them up there and now that they are going to be begging they will come back with income.
❞
Permanent Secretary, Nigerien NGO
According to a nurse, the demand for customers is now higher, and because of a lack of traceability and accountability, smugglers will transport anyone, irrespective of whether they can afford the asking price for the voyage. In such cases, it is very likely that these people will be sold to a Libyan intermediary, who will cover for the remaining costs – with the price being the migrant's freedom.
❝
So, some people from Libya, when they leave, the smugglers, [they] take them for the journey, they have to pay. Last time they've used it as modern slavery, because I get a lot of people from here, it's a trend, they tell you that 'if you don't have money now, we will [still] take you.'
❞
Nurse
International organisations focused on the migrants' safety have called into question the existence of measures to protect migrants from exploitation. A UNCHR Representative asked for measures to be put in place in order for the world to know what really is happening.
❝
Do we really know what is happening, how many people are dying in total and incognito, in total abandonment? Do we have a system in place? And we realise there is zero data. More or less, we can state that 8,000 people moved in the Sahel, to 10,000 from January to today.
❞
UNHCR Country Representative
❝
Yes, they were vulnerable before, but it's gotten worse. Because now they're being paying more money, they're being exploited more, they're being asked to do more awful things, especially if they're women.
❞
Migration Coordinator, International NGO
Chapter 3: International Actors' Activity
Reaction to INGO activity
Of the local Nigeriens interviewed, several reported frustration with reference to the presence of local and international humanitarian organisations including IOM and UNHCR. The general perception was that INGOs' programs were ineffective at serving the needs of locals and Nigerien migrants. Several interviewees reported a lack of communication with INGOs, who they claimed lacked understanding of local needs or how to prioritise them.
An independent actor (Nigerien Activist 1) highlighted the lack of communication between INGOs and local communities to both understand their needs and effectively address them. He felt it is essential that the target group is consulted, to ensure their most urgent needs are met, which in turn will allow more secondary community needs to be addressed, such as social cohesion and stability.
This same actor (Nigerien Activist 1) expressed a lack of holistic care and grassroots support appropriate to migrants' needs. There is a need for NGOs to offer services such as medical aid or ways to address food insecurity or flooding, he said, while many of these NGOs offer activities that are intended to raise awareness of the challenges involved in making irregular journeys. The prioritisation of awareness-raising projects over vital medical assistance to deal with health-related challenges such as diseases suggests that the wider political (anti-immigration/migration-prevention) agenda takes greater precedence over consulting with affected communities to find out how their needs can be served as a mitigation measure in its own right.
❝
Some of the NGOs are working on raising awareness, climate change, difficulties you can encounter while on the road, distress, but in reality, these NGOs [working with migrants] don't have the trust, they are very reluctant now, there are a number of parameters, for instance, providing medical help, the NGOs don't do that.
❞
Nigerien Activist 1
Participants reported that NGO staff are often sent into the field without having any understanding of, or previous contact with, migrants and their needs and struggles. This suggests some INGOs' efforts are far removed from the real needs of the communities they intend to serve, limiting their effectiveness.
❝
Because today, to work with NGOs, we are going to bring someone from Niamey, who does not even know how the immigrations thing is going ... we'll put him in office, it's he who is going to work as a representative of immigrants.
❞
Nigerien Activist 2
A further issue expressed by numerous interviewees was mistrust towards INGOs operating in the region, with IOM centres facing the greatest criticism. Multiple independent actors and Nigerien NGO representatives reported the IOM centre in Agadez as being selective to whom they provide humanitarian assistance. Non-Nigerien migrants have reportedly been prioritised by IOM, whereas Nigeriens have been rejected and refused access:
❝
IOM helps only who is not from Niger. […] I have seen two women who were crying in front of the IOM doorstep, they wanted to get in, but because they were Nigeriens, they don't have access, they need someone from Benin or from Senegal...
❞
Nigerien Activist 1
The IOM were also criticised for favouring migrants who have agreed to return to their own country. This ignores the complex needs of all migrants, regardless of whether they are returning, remaining in Agadez, or continuing their journey.
❝
IOM, this program helps only migrants that want to return in their country, and we see that it is not only migrants that want to return in their country that need support. […] It is discrimination, I can say. If we want to protect migrants, we have to protect [all] of them.
❞
Director, Nigerien NGO
This treatment has left many disillusioned by the IOM's services, and untrusting of their commitment to protect and support all migrants in a fair and equitable manner, as they profess to do.
Several leaders of other NGOs corroborated the idea that larger organisations, such as those overseen by UN agencies, are not considered entirely trustworthy or humanitarian by migrants, since their funding is often conditional on the premise that it is spent on efforts stemming migration.
❝
The UN, by the migrants is considered to be um...corrupt...or you know, tainted because they get so much funding from governments whose main objective is to stop them from going.
❞
Migration Coordinator, International NGO
Some NGO leaders also expressed that migrants have had contact with many international actors such as journalists and other organisations, but do not perceive that their situation has meaningfully improved. They have become 'tired of talking' (Migration Coordinator, International NGO) and of 'all the 'research' and 'assessments' going on in Agadez' (Deputy Country Director, International NGO). This has led to disillusionment and lack of trust in these organisations amongst migrants. This has been exacerbated by breaches in trust between migrants and researchers: several respondents reported cases of migrants' requests for anonymity being ignored, putting not just the individual in danger, but also exposing the ghetto in which they are staying to raids by police. As a result, the work of local NGOs trying to serve and support the needs of migrants face increasing challenges. These organisations find it harder to access migrants who are willing to speak about the challenges they face due to migrants' declining trust in international actors.
One Deputy Country Director of an INGO highlighted that Niger as a country suffers from an exceptional lack of coordination and cooperation between organisations working on similar issues. One possible reason for this is that there may be competition for funds amongst organisations.
One local NGO President described the short-term mentality of some INGOs working in the area. He claimed they lacked commitment to the cause, or a desire for their work to be sustainable to benefit migrants' or locals' needs in the long-term.
❝
They can say 'ah..migration, I want to create some activities here to help people'. And it's just for one year, they come they do everything, they give the training. But after one year, everything is done and they didn't have a good result to see that this project is good for this community or not, just one year they spend all the money and they leave.
❞
President, Nigerien NGO
Nigerien Activists expressed concerns with the legitimacy of NGO activities, due to the absence of accountability over the use of funds and other resources. These activists suggested that some NGOs working in the sector prioritise their own interests over those of the individuals and communities they claim to support, meaning they do not help communities to the degree that they should be able to.
❝
NGOs come, they do their job, it's a business around...So, what we have understood, their only interest is the data, the statistics. In reality, data and numbers, the numbers of arrivals whether these are exact numbers or false numbers.
❞
Nigerien Activist 2
Some participants reported issues with the management of IOM centres, claiming some migrants were found to 'use the system'. One Nigerien NGO Director spoke of migrants selling travel tickets bought by NGOs for their return, in order to make money. Another Nigerien NGO president reported how the IOM centre had become almost an 'official ghetto in Agadez', with migrants choosing to stay in the centres during their journey due to the additional support provided to those resident in the centres.
❝
I don't trust IOM, what they do here, really. Because many things [are] not clear, and the people that they have, they...Sometime, you can see the same people, the same same back back, They come back again.
❞
President, Nigerien NGO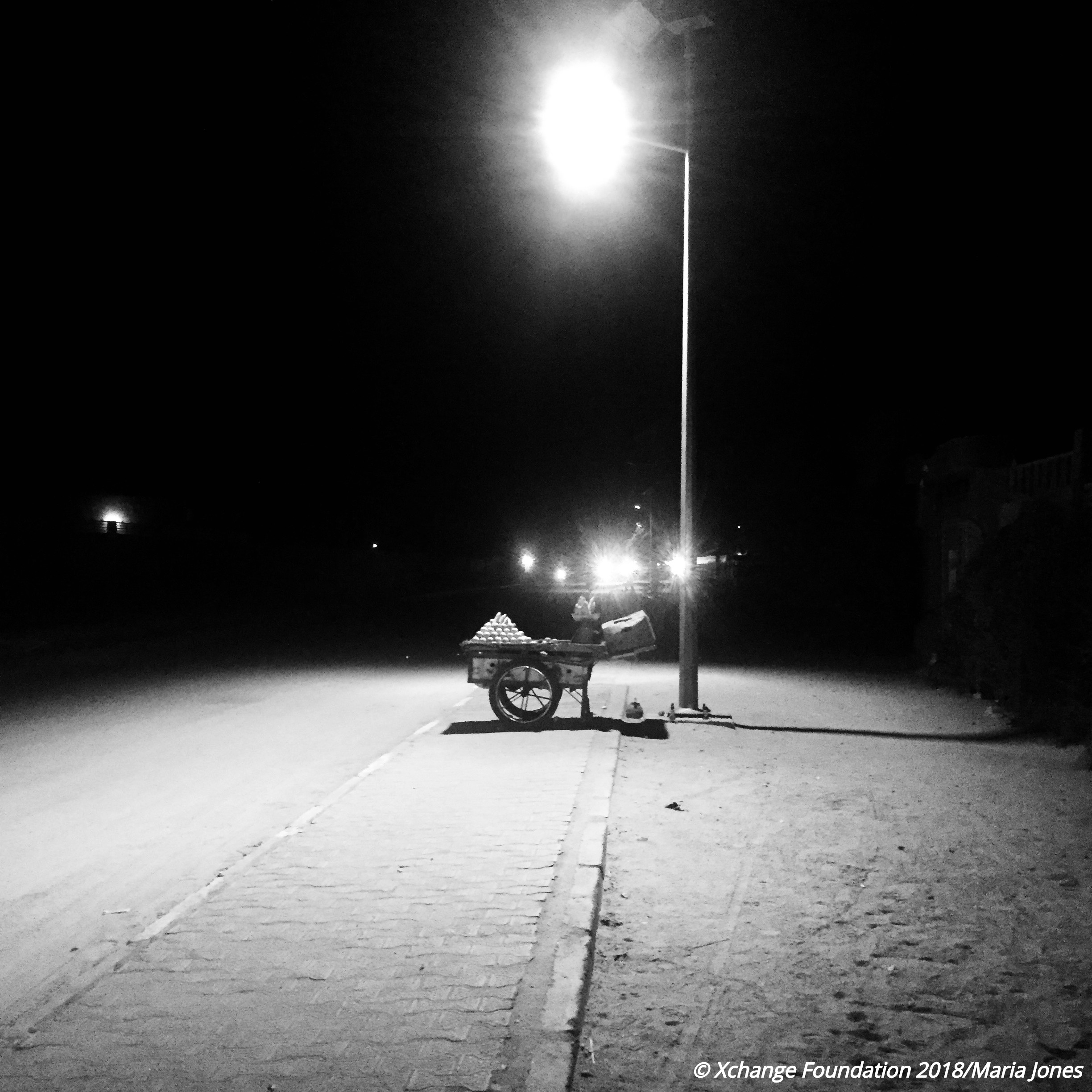 Lack of consideration for local needs
One INGO Migration Coordinator reflected on the years locals have had to struggle without desperately needed development assistance of some kind. She described the indignation felt by locals at the sudden provision of assistance directed solely at the migrant community, despite locals' very present and pressing needs.
❝
Nothing is going to them. This was an under...represented, underdeveloped region in Niger, and the local population was suffering for years with no opportunities. And now all this assistance is coming to migrants. So, people started to speak up. Local authorities were concerned and started to...complain.
❞
Migration Coordinator, International NGO
The influx of development aid and funds intended to stem the flow of migrants to Europe has catalysed tensions between the host community in Agadez and the migrant populations that have come to reside there (as discussed below).
The President of the Regional Council of Agadez expressed that there had been a severe lack of consultation with Nigeriens and with the region's leaders on the Agadez council before Law 2015-036 was passed. The Nigerien government took the decision to introduce the law (with the influence of significant EU funds if compliant) without its citizens aware of the law, let alone in agreement with its stipulations.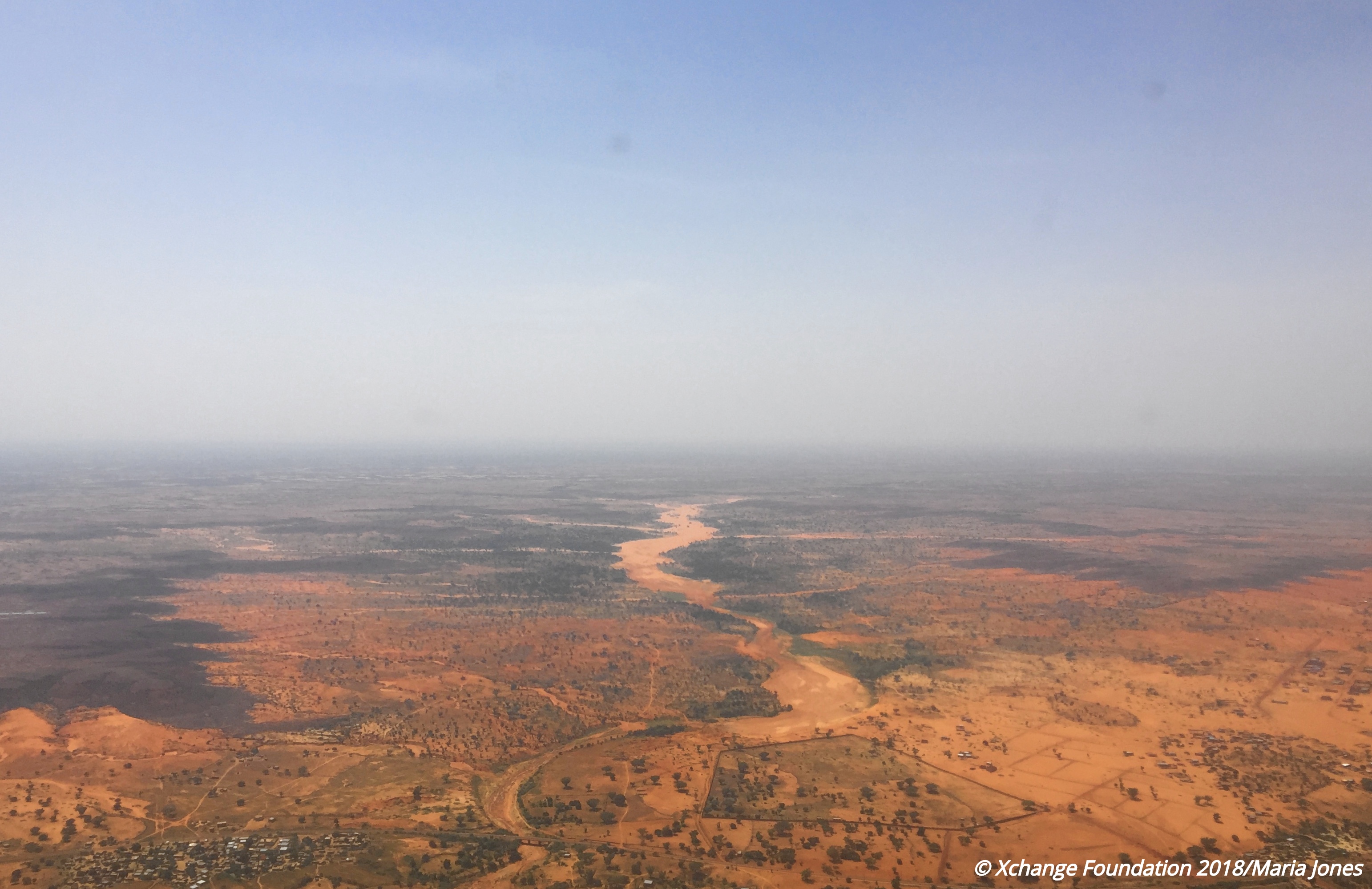 EU activity in the region
After Law 2015-036 law came into effect, authorities began to realise the full impact it had on those previously working in the migration industry. The law criminalised activity that had formed the basis of the livelihoods of many people in Agadez. EU funds were allocated towards a Reconversion Plan, aimed at generating economic alternatives to bolster their prospects. Representatives from INGOs in the region expressed differing - although universally critical - viewpoints on the issue of EU funds, ranging from the corruption associated with the distribution of funds, to the conditionalities attached to EU funds earmarked for preventing migration. Another respondent noted that simply injecting large amounts of money is not a sustainable solution to promote development in the region.
Leaders of INGOs working in the region claimed that mismanagement of development funds in Niger is extreme, with a minute amount believed to reach the people to whom it was destined.
The Deputy Country Director of an INGO expressed his lack of desire to solicit or receive EU funds, since many of the main objectives for EU-granted funds focus solely on preventing migration which does not align with his NGO's values. Thus, many NGOs likely find themselves in a funding vs. values predicament, forcing them to compromise in some capacity in order to be able to operate.
❝
We are very wary about taking more EU funding to be honest. I mean there is a call open right now and we are not going to prime on it. If there's a way we can positively influence and do something that aligns with our values and that funding with another partner, we will, and we're exploring that. But a lot of their indicators and their goals is to prevent migration and that is not part of our mission. So, I guess that's where I leave it.
❞
Deputy Country Director, International NGO
Furthering the notion that receiving EU funds may not have a positive impact, the Deputy Representative of an INGO highlighted potential dangers to the region of having a quick and vast influx of money from top-down institutions like the EU. She described how it could harm the local will for development, since development projects work best when the locals themselves own and manage them, setting development agendas from the ground up. 
❝
Development has to come from the base, from the people, otherwise it cannot work, so maybe project work with more people on the ground would have given more results than what we do for now.
❞
Deputy Representative, International NGO
She also raised the issue that no amount of money could quickly change mentalities and behaviours within a society that has become accustomed to a certain way of life for so long. As she highlighted, development projects take time, especially when changing mentalities, and if they are hurried simply to provide desirable data to donors in order to justify funds, they are in danger of wasting not only money, but time and effort, ultimately leaving affected communities worse off.
❝
You cannot change the mindset in just three years. We are in the country where people are doing the same thing since [for] 100 years, and so you cannot think that they are going to change just because you come with the million Euro or something like that, and just say to them now you have to change. That is not possible. So, these kinds of project may be a chance for the country to have more money from the international aid, but we also have to be very, very careful, because otherwise we are just going to lose three years, or four years, just doing things quickly, just to have results... To show to the donors, but it's not like that. We are talking about development, about people's [lives], it's not just numbers.
❞
Deputy Representative, International NGO
Passeurs reported how the law had been passed without adequate alternative livelihood solutions in place. Had these already been developed, they could have cushioned the blow felt by the thousands whose livelihood sources were cut off almost overnight. The local Sultan also supported this viewpoint, stating that EU funds were seriously under-allocated, insufficient to assist all those in need:
❝
The problem is like: this business was giving opportunities to 6,000 people, close to 6,000 people. The day after all these people didn't have a job, the money from European community was barely enough to support 400 people converted to regular life.
❞
Sultan de l'Aïr
The general sentiment amongst ex-passeurs and coxeurs regarding the reconversion plan was of frustration and lack of trust of the EU's promise to direct funds to support alternative livelihoods. Ex-Coxeur 1's frustration stemmed from his feeling that the EU had made false promises with regards funds provided for helping those in the smuggling industry leave and find alternatives. He described how money never reached their intended beneficiaries (former passeurs and coxeurs), but instead remains in the hands of those to whom it was not earmarked for, often the central authorities in charge of its distribution. As a result, those previously working in the smuggling industry are left frustrated and desperate with the lack of alternate employment prospects (or financial compensation). They are criminalised and face prison if they continue their trade as passeurs, but this remains the most viable livelihood for many of them to pursue.
❝
No job! There's nothing. The funds that they have disbursed, were not given directly to [us]. They gave the money to other people, to others, to do other things. Not to the passeurs. The authority is supposed to distribute them. But the money never arrives to them.
❞
Ex-Coxeur 1
However, one possible root cause of the frustration felt may be due to confusion amongst ex-passeurs and coxeurs who were never clearly told how EU funds directed towards the Reconversion Plan would be managed. Many appear to have been under the impression that the money would be handed directly to them to use as they sought fit.
The Director of a Nigerien NGO reported that some ex-passeurs who took part in the EU-funded Reconversion Plan reported not receiving adequate support (financial or otherwise), and thus returned to their former trade as passeurs - this time in secret. Given a lack of economic diversification in Agadez, and the closure of the Djado gold mine in 2017, which had contributed significantly to the local economy, the success of the reconversion scheme is up against significant odds given the underlying political economy of the region. As a passeur, monthly earnings can reach as much as 1 million CFA (about 1,750 USD); for workers employed in the migrant trade, it is nearly impossible to find legal work that offers comparable earnings.
The Activist and President of a Nigerien NGO claimed that the EU funds pumped into Niger had been done thoughtlessly, in a manner that has served to promote corrupt practices.
❝
We do not see the usefulness of injecting billions into Niger...to give the government of Niger money...You do not serve anything. There is no project to review the young people. The funds that the European Union puts for the conversion, it is not truly effective.
❞
Activist and President of Nigerien NGO
As the Permanent Secretary of one Nigerien NGO described, the EU's Reconversion Plan must consult locals – and especially young people – in order to allow them to lead on the economic recovery initiatives that are best suited for their personal ambitions and the good of their communities. If not consulted, the Plan will ultimately neither function and will be unsustainable. Relatively few Nigeriens seek to migrate abroad compared to citizens of other West African states, reinforcing the need for locally-driven development so as to mitigate pull factors that might encourage irregular migration.
❝
I know that in Maradi and Zinder, there are projects that are addressed to young people for job creation where ... enough young people propose what is called 'kabou kabou'. That is to say ...the motorcycle taxi. Right? Because over there, there is a huge commercial activity, there are movements of people. Zinder, Maradi...[But} what is good for Zinder, Maradi, may not be good for Agadez. We must really open offices ... Allow young people to express their need, their project.
❞
Permanent Secretary, Nigerien NGO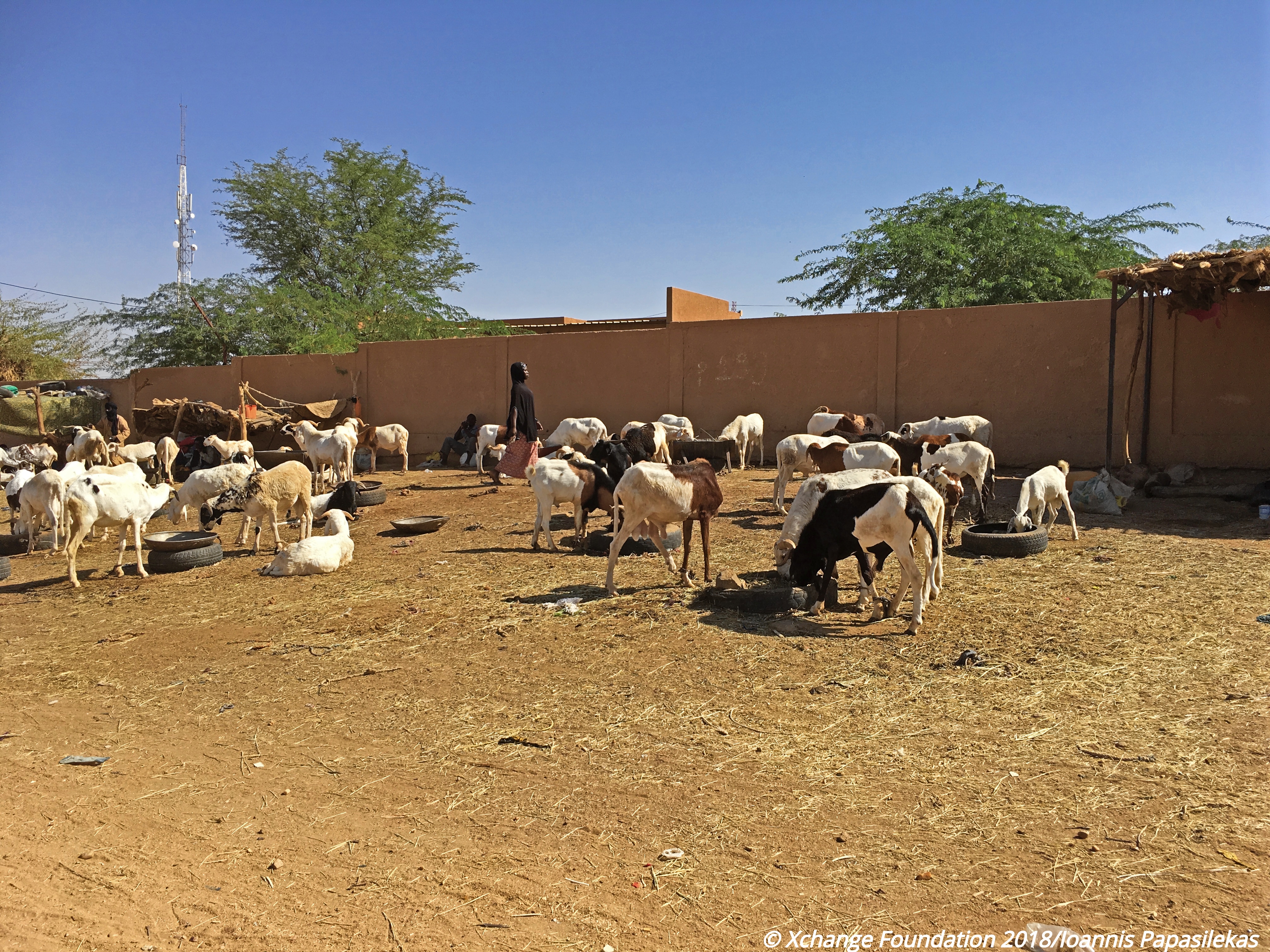 Chapter 4: Wider impact in the region
Drivers of migration
To understand why Niger is still a major transit country, we need to understand first what drives people to move. Both international and local NGO representatives talked about driving factors for West Africans transiting Niger. A Program Coordinator for a Nigerien NGO referred to two types of migration: the 'good' and the 'bad'. He referred to good migration as the young skilled people who 'have the right to make their papers, to be in good standing, they can go anywhere in the world'. He described migration for many, as being a last resort; a means of survival and an escape from suffering on a daily basis. For a great number, the decision to migrate is motivated by major frustration and desperation at the lack of opportunities in their home communities.
❝
People prefer to go into: We're leaving, we're frustrated, we have nothing to do here, whatever it is that it will cost us, we go. And that's the bad immigration that must be seen. Unfortunately, Agadez has become a corridor to pass, to go to Libya, Spain, etc. With all the risks that it entails. They do not care. They have to go.
❞
Program Coordinator, Nigerien NGO
❝
For some people, it's a question of survival. So there are people who say to themselves: 'But the suffering in which I am, I prefer to die than to remain like this. Whatever will happen, I prefer to try my luck.'
❞
Migration Programs Coordinator, International NGO
In particular, migrants from Sudan now living in Agadez corroborated the abovementioned statement during informal discussions; they described a desperate, future-less situation for them in Agadez in which they are starting to lose hope.
The region has to contend with a myriad of serious concerns: a rapidly increasing population, economic decline, as well as climatic and agricultural challenges posing a threat to those who are simply farming for subsistence.
❝
Economic growth is quite low, particularly regarding the numbers of demographic growth. It's more and more difficult to cultivate the land, because of climate change and things like that. So, I guess people have no choice other than leaving.
❞
Deputy Representative, International NGO
Some Nigeriens – the majority of whom come from Zinder, in the south of the country - also make the decision to seek a better future, primarily in Algeria, due to Niger's worsening economic situation and poor agricultural prospects. An interviewee also reported that he himself now wished to migrate, due to his lack of prospects in the region.
❝
I am counting on becoming a refugee now in Algeria. I intend to go to Europe myself. Maybe at the end of this month. I want to leave Agadez. To go to Algeria too. That's what I intend to do. Because I'm [bored], here there is nothing to do.
❞
Ex-Passeur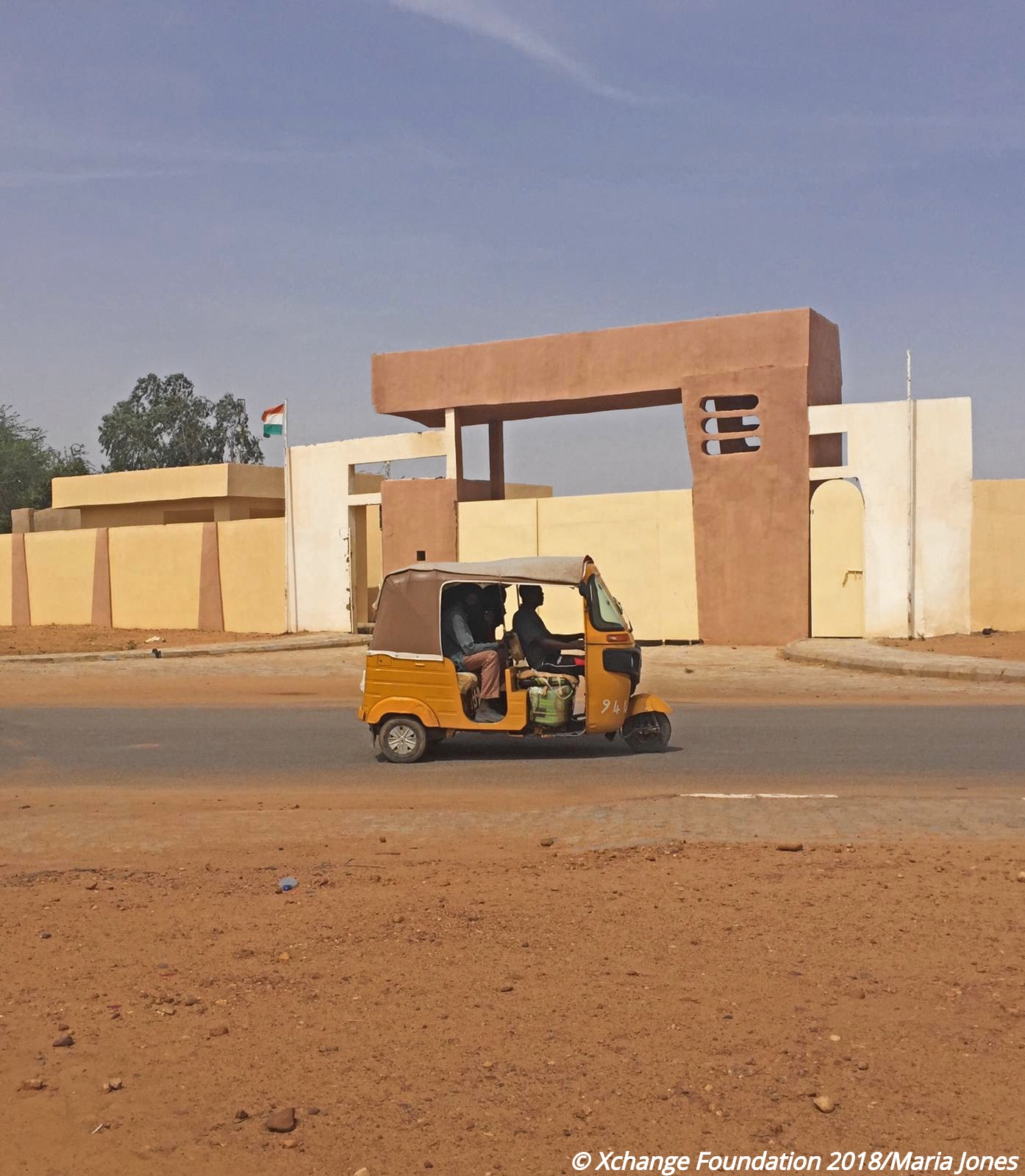 Economic impact in the region
The migration/smuggling industry brought significant economic revenue to the region, particularly after the decline in the tourism industry. Therefore, after the introduction of Law 2015-036, the economic loss to the region from the law's passing was significant.
❝
Migration to Agadez is a very important economic activity; [it] has generated a lot of money for the population. We did some statistics. We have taken over the 11 months what has been received by those people who have ghettos, vehicles, guides, carriers, people who have taxis-motorcycles, women who have small restaurants, people who have small aprons, small shops...even banks. That's around...95 billion CFA francs over the 11 months. So today, when there was the law, there has been a shortfall...the 95 billion have disappeared.
❞
M. Anacko, President of the Regional Council of Agadez
The majority of respondents agreed that the impact of the Law's passing on Agadez has been negative, largely due to the widespread loss of jobs. Before 2015, migration was the economic driver in the region; every resident in Agadez benefited from it in some way, according to the President of the Regional Council of Agadez, Anacko. The local community has sought to gain acknowledgement from the national government and the European community to re-direct policies to suit local needs. Agadez's high rate of unemployment, particularly among young people, Anacko said, was exacerbated by the passing of the law, where several thousand were made unemployed. Several ex-passeurs described the contrast in economic circumstances; for one interviewee this now meant an inability to afford basic goods such as food or books for his children.
❝
Before the law we were doing really well. When the migrants were here, we had jobs! But now with the law, all that is over.
❞
Passeur
❝
They no longer transport migrants but they do not know what to do! They do nothing.
❞
Permanent Secretary, Nigerien NGO
Social impact in the region
Interviewees argued that the reintegrated ex-combatants whose livelihoods have been taken away, now pose a potential security risk to the region. Approximately 7000 ex-combatants initially found work in the industry, and as one ex-passeur explained; just as ex-combatants and those working in the tourism industry turned to the migration industry as an alternative, the obstruction of the migration industry requires alternatives for those involved:
❝
We cannot stop something without embracing something else.
❞
Ex-Passeur
M. Anacko also admitted that the criminalisation of the industry and the lack of alternatives is likely to push people into illicit activities such as trafficking and terrorism - something that young people were particularly vulnerable to.
❝
As long as you do not create something [for them], they will do something. They will do trafficking, they will go into terrorism...That is the risk we have in the region.
❞
M. Anacko, President of the Regional Council of Agadez
The Nurse also supported this idea by saying that while some of the practices that have been carried out by ex-smugglers as a result of unemployment are unacceptable, such as stealing, these activities are a reflection of the desperate situations many are now in; unable to afford food to eat. Involvement in other illicit activities has also reportedly increased due to this. The Sultan de l'Aïr believes that:
❝
Most of these people just disappeared from town and now just work as highway men [bandits] like they rob people passing by, they assault people, and the worst, that they think may happen is that these people will escalate and turn to extremism.
❞
Sultan de l'Aïr
Consequently, tensions between migrants and locals have risen significantly, with a number of respondents reporting negative feelings towards migrants, and others foreseeing a high potential for future conflict. This is unsurprising, considering the added strain of supporting migrants in an already under-resourced region, in a country experiencing significant population growth.
❝
There are safe houses and guesthouses and temporary transit houses all over the country that IOM and others are helping manage because Niger has accepted to house these individuals. So that creates other issues for Niger. I'm sure they're getting paid handsomely by various governments to do that. But it still causes more strain on the economy and on the social safety nets [which] are even more weak now.
❞
Deputy Country Director, International NGO
Some locals interviewed were critical of migrants' behaviour, with one reporting an increase in sexual harassment, while others reported general 'disrespectful' behaviour.
❝
Many of these migrants when they come here...they start to create problems. Do what they want to do, they throw the...water in the middle of the street, they throw paper, they throw trash...and they behave like...this place is their embassy. These kinds of situations start to create problems between the residents and these passing by migrants.
❞
Nigerien Activist 1
Others felt resentment towards the migrant population, due to the favoured treatment some NGOs reportedly show to migrants over locals. One Nigerien nurse expressed exasperation at the negative consequences of their presence. Many locals find it difficult to see any benefit to migrants' presence, with some reporting that it has direct negative implications on locals' situations:
❝
Migrants make our situation more difficult and we don't benefit from their presence, do you see?
❞
Nurse
According to one International NGO's Migration Coordinator, a lot of Nigerien locals at various levels of society feel frustration at the lack of positive outcomes for them despite the large financial injection to the region:
❝
And there's a lot of frustration among the local Nigerien, civil society, but also governmental and police officers because they know that there's millions of euros being poured into the government and they're saying they're not reaping any of the benefits. So, they're using the law and exploiting it.
❞
Migration Coordinator, International NGO
Nigerien Activist 1 talked of the importance of creating a strategy of reconciliation between populations and local development, where the interests of both groups are taken into consideration. Investment in specific sectors, benefitting migrants and locals alike, is part of the solution to aid the region while bringing about reconciliation so that locals don't feel indignant due to neglect. He claimed that NGOs are largely responsible for the tension and mistrust felt between locals and migrants. He highlighted the importance of investment in the region's social security, with health and education as top priorities, followed by security including the regional stabilisation concerns and food security. He takes this further and argues that Niger, and the Sahel need a 'strategic development for security', which combines 'security and development' through sustainable development and inclusive growth.
Security challenges
Interviewees reported that the migration industry and terrorism were interlinked to some degree. Some interviewees suggested that smugglers had been very active in unofficial, but highly effective, counter-terrorism operations in the region. The President of the Regional Council of Agadez highlighted the importance that those working in the smuggling industry, navigating the desert, played in the security and stability of the region.
❝
When [passeurs] see terrorists, they call us: 'Ah! We saw something, somewhere we saw something.' They have played a very big role in the stabilization of the region. Because they...occupy all the ground. There is no terrorist who can enter Agadez without them see him, and they inform us, we inform the representatives of forces of defense and security and everyone contributes to the security of the region. So, we cannot say that it is criminals. No.
❞
M. Anacko, President of the Regional Council of Agadez
Therefore, as a result of the criminalisation of people smuggling, regional counterterrorism efforts have lost a vital source of intelligence.
Many interviewees noted the country's current security challenges, particularly from terrorist activity in regions such as Diffa, where Boko Haram is a very present threat. One ex-passeur claimed that Boko Haram's activity in this region was in fact conducted by locals of the region.
The President of the Regional Council of Agadez expressed the potential terrorism challenges Europe may face in the future, due to the current downward pressure the migration industry is currently facing. In his opinion, if local young people are left in desperate situations with few alternatives, they may feel that engaging in terrorist actions is their best option. As a result, further in the future, Europe could face terrorist threats or attacks, which stem from policies the EU itself created. The short-sightedness of current EU policies, he said, may create graver problems which, while distant right now, may in the future have a direct impact on European societies.
Chapter 5: Vision for the future
Interviewees reported a range of concerns and ideas for the region's prospects. Some talked optimistically and others negatively about Agadez's future. Some mentioned tourism as a potential industry to re-develop in order to boost the economy, as this worked successfully during Agadez's more stable past. Others expressed the need for locals to take ownership over the direction of the region's future development. The region's security concerns were mentioned by some as risks and challenges requiring management alongside any future solution.
Local ownership of regional development
Some participants working locally highlighted the importance of locals taking ownership of the region's development for the future. A local nurse believed that locals have to be the actors leading and managing the region's future, taking decisions over the industries and resources Agadez requires.
❝
What's the future? We have to create a system which would enable Africans to have their own... Set up workshops here, to free ourselves, our mines, manage our own resources ourselves.
❞
Nurse
A local NGO Permanent Secretary echoed her point of view, stating that his NGO's approach, and the approach he thinks the region needs, is to work with young people to be fully involved in managing the public issues of the region, alongside other stakeholders and governing officials. In turn, he claimed this will help tackle the frustration many young people experience due to the lack of opportunities or consultation in the region, which may cause them to migrate in search of greater prospects. As a result, this strategy would also help deal with one of the potential drivers of local Nigerien migration in the future, as Niger's young people continue living in a country offering them very little incentive to remain.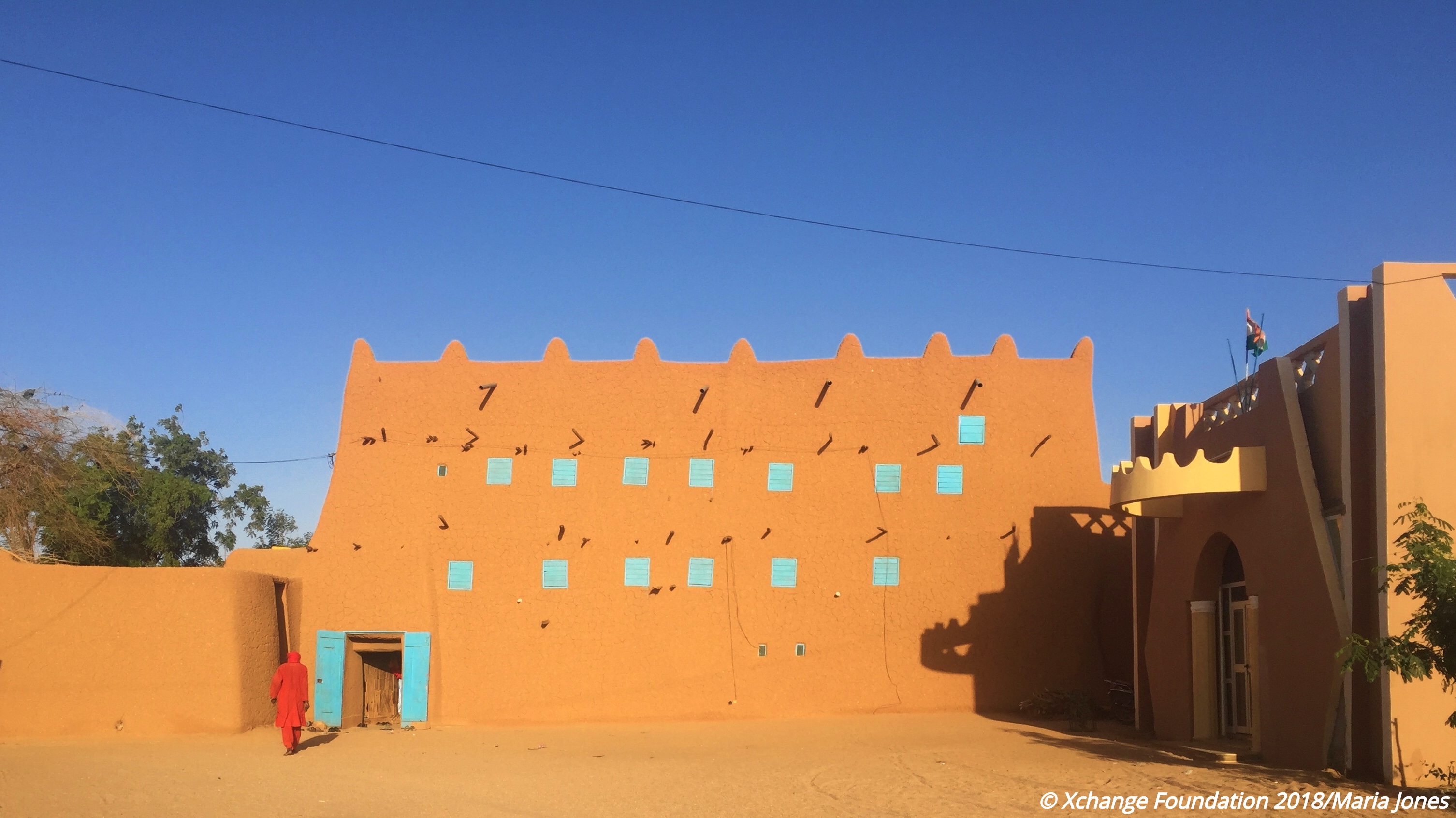 Tourism
Several community and NGO leaders spoke of tourism as one of the main prospects of hope for the region. One International NGO's Migration Coordinator expressed heartfelt sentiment towards Agadez, acknowledging the numerous and complex challenges that the region faces in its development trajectory, yet described how Agadez isn't just a region marred with problems. She described how 'the warmth and the joy of this region, and its people, really is palpable', yet unfortunately all the international community sees of Agadez is a region of diminishing opportunities and stability.
❝
I wish that we would stop looking at Agadez as a problem and look at it as a region and a city with so much potential and opportunity. And if we can shift that mindset, I think that the region of Agadez could come back and come back to its original well-known, you know, say, sort of tourist place, where people will go and appreciate it for what it really is.
❞
Migration Coordinator, International NGO
Another NGO representative (Director, Nigerien NGO) shared a similar opinion, that tourism was one of the main keys for Niger's future development. He even suggested that projects within the tourism sector could be part of the programme to provide alternative livelihoods to ex-smugglers. However, he acknowledged that in order for tourism to become a popular industry in the region again, serious efforts will need to be made to improve regional security wider.
Concerns for the region's future
Many influential actors including NGO leaders and community leaders mentioned the region's instability when describing tourism as a past or future prospect. Thus, the tourism industry cannot simply receive an injection of funds to develop businesses. A comprehensive solution must also involve addressing the region's large-scale and imminent security concerns. In order for the tourism industry to re-emerge and become a strong economic catalyst once more, serious transformation and management is required in terms of the region's security and stability situation.
❝
Before we have more tourists but with the security problem, this is the big problem, so state have a big responsibility to work to, for the security of the Agadez region and to communicate, to have a strategy of communication to bring back tourists.
❞
Director, Nigerien NGO
Moreover, even without tourism as a strategic focus specifically for economic development, the region's general future remains precarious and unpredictable, due to the various political, economic and security challenges the region has to contend with. In terms of security risks, the region suffers from the continued threat of rebellion, violent extremism, and instability caused by other groups. This requires not just effort from Niger's national and local governments, but also combined efforts from the Nigerien state calling on international organisations to commit to strengthening the area's security efforts together.
❝
It's uncertain, yes. because the situation is so complicated that we cannot have a conclusion about what will happen in two or three year[s]. but what I say that, the state has to strength[en] its action and international organisation or other partner of Niger have to strength[en] the action to reduce the maximum of the risk of rebellion the risk of violent extremism, and the instability risk in the region.
❞
Director, Nigerien NGO
An additional concern expressed by a Deputy Representative of an International NGO working in the region, was of the population-resources constraint the country as a whole suffers from. Niger has the world's highest fertility rate, and experiences annual population growth at a rate of almost 4%. The representative stressed the seriousness and urgency of this demographic crisis, which together with the country's situation of limited resources, puts immense strain on public goods and services, rendering them overstretched and unable to meet all needs. In addition, he explained how Niger's low levels of health and education present further drains on state services. To try to provide for both the expanding population, low levels of education, and limited public goods, in his opinion, the country needs an industry boost, in order to get the economy generating positive economic growth again. However, since this hinges on Niger's workforce, he suggests that the priority should be to invest money in human capital. Investment is necessary to provide education and training to create a skilled workforce, he explained, that can engage in economic activity. Despite this, he also acknowledged the need for serious change in behaviours and culture, to tackle the country's population growth that presents such a drain on the country's already limited economy and resources.
❝
What the country needs is an economic engine... industry... Agriculture is not a really good engine for the economy. But how could you develop [an]other sector if you have a human capital so poorly developed poorly educated, poor condition of health...? So, if we really want to develop Niger, we have to put a lot of money on human capital, but with... a huge reduction on demographic growth, and for that point it is also a cultural issue, so it's not just... You cannot just decide to stop the growth, it's not like that. I don't really think that we understand the [urgency] of this question
❞
Deputy Representative, International NGO