Around 38 people are still missing after a large boat and several smaller ones were swamped by high waves off Greece on Wednesday, spilling more than 280 people into the sea, the coast guard said.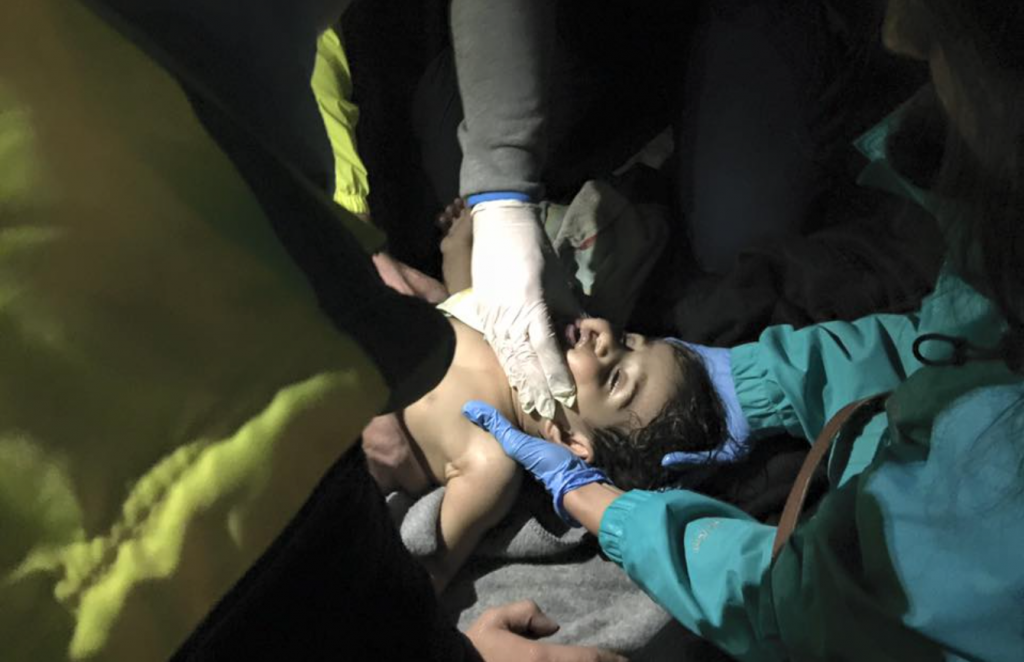 A girl being resuscitated by paramedics after being rescued off Lesvos.
Three people, including two children, have been confirmed dead.  Some 242 migrants were rescued in a massive operation that saw children being resuscitated on shore, while other survivors were treated for hypothermia.
But searches carried out late Wednesday night and on Thursday morning did not find any more survivors, leaving the count of people feared dead at 38, said the Greek coast guard.
Volunteers, rescuers and fishermen scrambled to rescue the people who ended up in the water on Wednesday evening after their boat capsized in high winds, a short distance from their intended destination, the island of Lesvos.
The International Organisation for Migration said it received reports that there could have been as many as 300 people on board.
In another sinking off Lesbos, a seven-year-old boy drowned and a 12-month-old girl was in a critical condition in hospital.
Separately, two other children and a man died off the island of Samos. Some 51 people who were on the same boat were rescued.
In its latest operational data report on the region, the UN Refugee Agency (UNHCR) estimated that 500,000 people had arrived in Greece by October 22.
More than half of them arrived since September and around 300,000 on the island of Lesvos alone.
At a summit last Sunday, EU leaders agreed to co-operate further in handling the crisis and to provide UN-aided housing for 100,000 people, half of them in Greece.
"What we don't need in the wake of this tragedy is another 'extraordinary' meeting that leads to a dead end. What would be truly out of the ordinary – but completely necessary – is real and concerted action," said Gauri van Gulik, Amnesty International's deputy director for Europe.