More than 15,500 asylum seekers have received temporary residency cards, in an effort to register asylum-seekers in mainland Greece.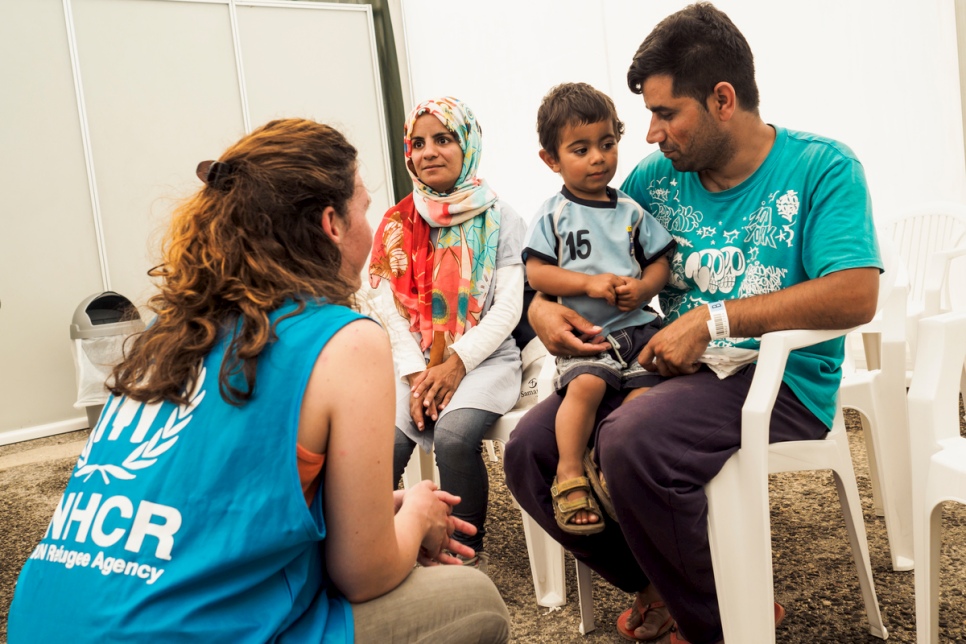 An Afghan family talks with UNHCR staff while waiting to collect their newly issued ID's by the Greek Asylum Service. © UNHCR/Achilleas Zavallis
Some 49,000 people currently  lack access to international protection because the country is struggling with the volume of applications.
According to UNHCR, the temporary cards will address this situation and allow them to reside in the country legally for a year while their claim is being processed. So far only people who arrived between January 1, 2015, and March 20, 2016 were eligible for the program, the latter being the day the EU-Turkey agreement kicked in.
The process also helps to identify people eligible for family reunification or relocation services, people with specific needs, and unaccompanied and separated children.
In all, 680 unaccompanied and separated children have been identified through the process and referred to the National Centre for Social Solidarity (EKKA), the government service in charge of unaccompanied and separated children.
After pre-registration, the asylum-seekers are given appointments with asylum services and notified via SMS message. People with specific needs are prioritized for appointments.
The Greek Asylum Service and UNHCR launched the program in early June. The process gets financial support from the European Commission and is implemented by UNHCR and the European Asylum Support Office (EASO).
About 700 people are being registered per day and the operation should be completed by early to mid-August.