Blog
Colombian border and Venezuelans: what comes next now that Colombia has taken a historic step?
The announcement that all Venezuelans in Colombia will receive a ten-year protection status represents a bold, first-of-its-kind move in Latin America and is "the most important humanitarian gesture" in the region in decades.
In a historic humanitarian gesture, Columbia is to grant a ten-year protection status to displaced Venezuelans currently in the region. This type of protection is of life-changing significance for the 1.7 million displaced Venezuelans who will be able to access greater protection, stability and refuge, according to the UN high commissioner for Refugees, Filippo Grandi.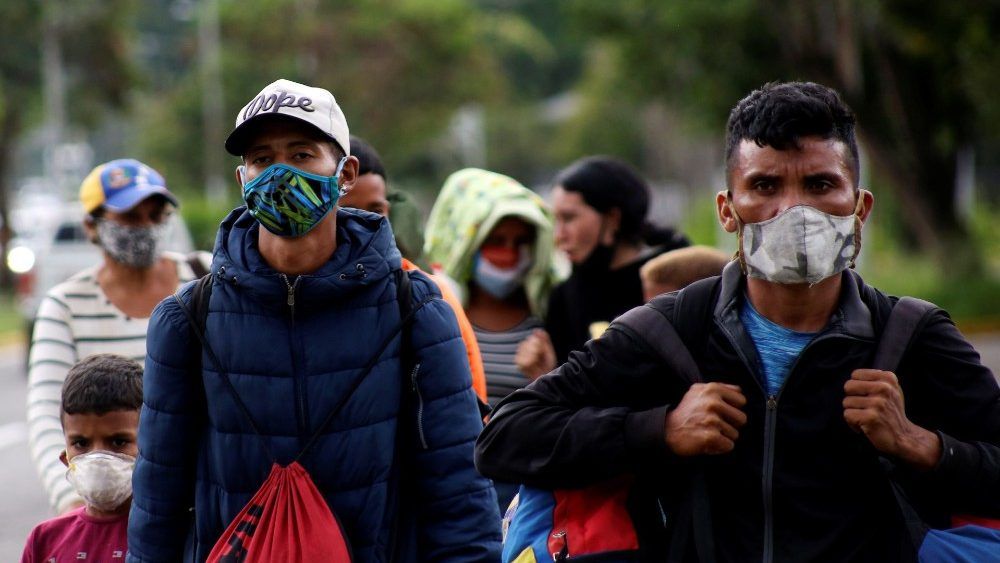 With over 5 million Venezuelans now having crossed the nation's borders to seek sanctuary, this has become one of the greatest displacement crises globally. Since 2014, we have seen an 8,000 per cent increase in the number of individuals seeking refugee status in the region. Many individuals who would be eligible for refugee protection are not accessing this route due to the complex nature of the system, opting for more immediate forms of stay which give them reduced levels of support. Beyond this, thousands of Venezuelans remain without any level of documentation or formal permissions to stay in the surrounding countries, with their basic rights being systematically overlooked.
Unlike other major displacement crises, the situation in Venezuela has not stemmed from overt conflict, yet the conditions in country remain extremely complex and arduous. Since 2013, the country's economy has constricted by 65 percent which is unprecedented. This economic collapse, allied with international sanctions, has triggered generalised violence and systematic human rights violations across the region. Since 2012, the rate of undernourishment has quadrupled, and access to medical treatment, electricity and water has been persistently restricted. The government of President Nicolás Maduro and the opposition have been engaged in a power struggle across this period, and strategies of enforced violence and economic restrictions have been used to retain control over the population. Furthermore, lack of investment in the country's infrastructure and the declining oil sector have left the region exposed to further economic crisis.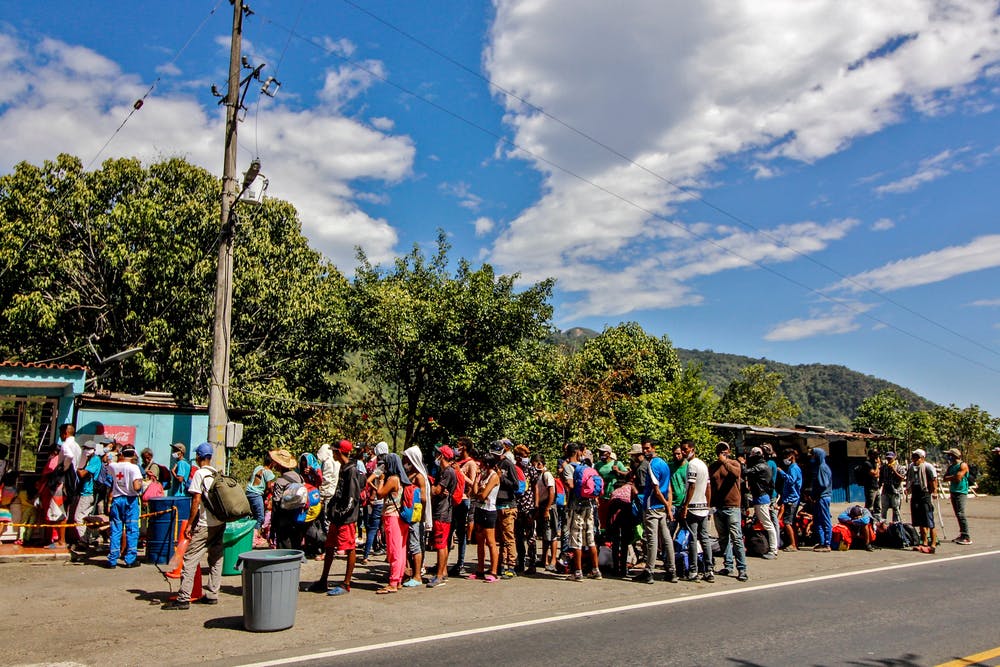 Before the Covid-19 pandemic, nearly 5,000 Venezuelans were fleeing the country daily. Subsequently, the closure of borders and enforcement of restrictive lockdown measures have impacted migration patterns since March 2020. However, it is estimated that between 500 and 700 individuals may be forced to pursue irregular routes to Columbia every day. The routes to host countries are treacherous. Last year the remains of 33 Venezuelan migrants (including minors) were found on surrounding maritime borders. Nevertheless, increasing numbers of minors are having to pursue these irregular routes. Displaced individuals are made to navigate borderland conflicts, violence, kidnappings and forced recruitment as they flee Venezuela. Many migrants have disappeared on the trochas, which are arduous smuggling routes that line the Venezuela/Columbia border. Families have been forced to stay at the border as the smuggling routes have become increasingly violent.
The relationship between Columbia and Venezuela is complex, marred by diplomatic and humanitarian crises. Historically, Columbia has taken steps to facilitate humanitarian support for asylum seekers in the region. In 2018, an amnesty programme was announced which provided two-year migratory status to nearly 500,000 undocumented Venezuelans living in Columbia at the time. Following this, in 2019, Columbian citizenship was provided to nearly 30,000 children born to Venezuelan refugees while displaced. However, this historic move to provide ten-year protection status to both asylum seekers and migrants in the region, is the most visionary decision to date. The very essence of this status would remove Venezuelans from a liminal space of uncertainty and social limbo, curating provisions for an integrated community which has explicit benefits for the host community too. It sets precedent for Venezuelans to enter the job market and contribute to Columbia's economic recovery, relieving pressures on the humanitarian sector. Furthermore, the country can implement an integrated healthcare programme and expand services to ensure equal access to basic support infrastructure. The ability for Venezuelans to legally work and access social support sets precedent for host communities to reflect on current asylum processes which prevent such levels of integration. According to Hugh Aprile, Mercy Corps' Columbia County Director, this historic step will be a 'critical lifeline' for the thousands of migrants and asylum seekers currently being exploited in the informal vocational sector. The measures will also allow asylum seekers and migrants to access vaccinations, which is a reversal of Columbia's position in December where Duque announced Venezuelans without formally recognised migratory status would not be eligible.
While this historic gesture will create a pathway for Venezuelans to settle in Columbia and break away from the restrictive pressures of informal displacement, translating this promise into action and a long-term plan will be challenging. This move will require a multifaceted logistical effort by multiple actors and an outreach strategy which must ensure migrants and asylum seekers are aware of the technical requirements needed to secure support.
Levels of compassion and empathy towards Venezuelan asylum seekers and migrants are very diverse in the region. A recent study found that around 69 per cent of Columbians have a negative perception of Venezuelan migrants. It will be essential to integrate policy changes with awareness of these tensions to help communication channels develop. There has yet to be a united framework for supporting Venezuelans across the international community, and particularly in the region. This bold gesture of support by Columbia can be a catalyst for further humanitarian reflection. In order to create systemic change in how asylum seekers and migrants are received in host communities, such policy changes need to be met with a long-term vision for change and integrated discursive channels. Let this historic gesture be the foundation for cohesive asylum policy that strives for social cohesion and inclusion.
If you're interested in Xchange's work please follow us on social media or sign up to our newsletter for up to date information on our activities and plans.
If you would like to support our research, consider donating.