As the fall-out of Myanmar's military coup grows increasingly violent and protracted, millions in need of aid in Myanmar are at risk.
On February 1st this year, the people of Myanmar's dreams of continued moves toward democracy were brutally overturned when the country's military staged a coup, imprisoning civilian leaders including the State Counsellor Aung San Suu Kyi, President Win Myint and other opposition figures. The move, on the eve of the of the installation of a newly-elected government led by Suu Kyi, came after her National League for Democracy Party won a second landslide national election victory in a humiliating defeat for the generals.
The coup was met with a mass civil disobedience movement across the country to which security forces, led by Senior General Min Aung Hlaing, responded with deadly assaults and detentions of peaceful civilian protestors in urban areas in blatant breaches of international human rights laws.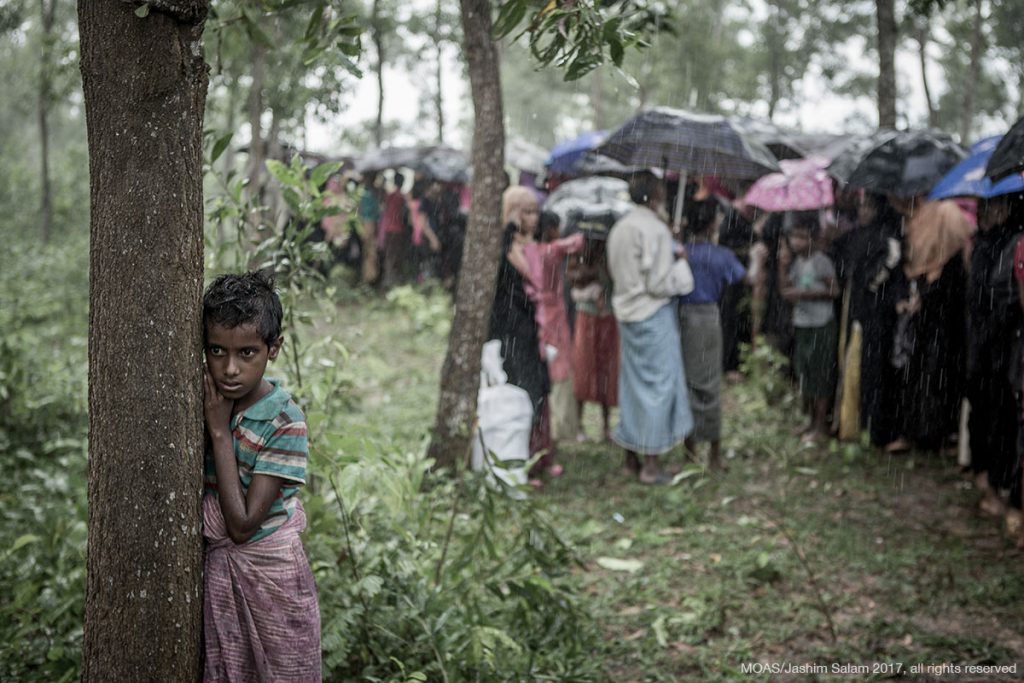 Over 800 people are reported to have been killed and thousands including journalists and activists detained. In Myanmar's ethnic minority areas, already-fragile peace agreements with ethnic armed groups rapidly broke down leading to renewed or fresh internal armed conflicts including some in areas where there had previously been no significant armed conflict such as Chin State. While internet access has restricted reporting, particularly from more remote areas, social media videos appear to show military assaults, including air attacks, in civilian areas. Tens of thousands of people have been displaced, some attempting to flee into neighbouring Thailand and India.
In a country where the UN estimates 1 million people in conflict affected areas were already in need of humanitarian assistance, the situation threatens to tip millions more into poverty and food insecurity. The military may have ousted the civilian government, but it is far from being in effective administrative control of the country. Mass strikes by anti-coup protestors, including civil servants, bank workers and teachers are having a major economic impact on the country as a whole, and on the lives of individual protestors and their families.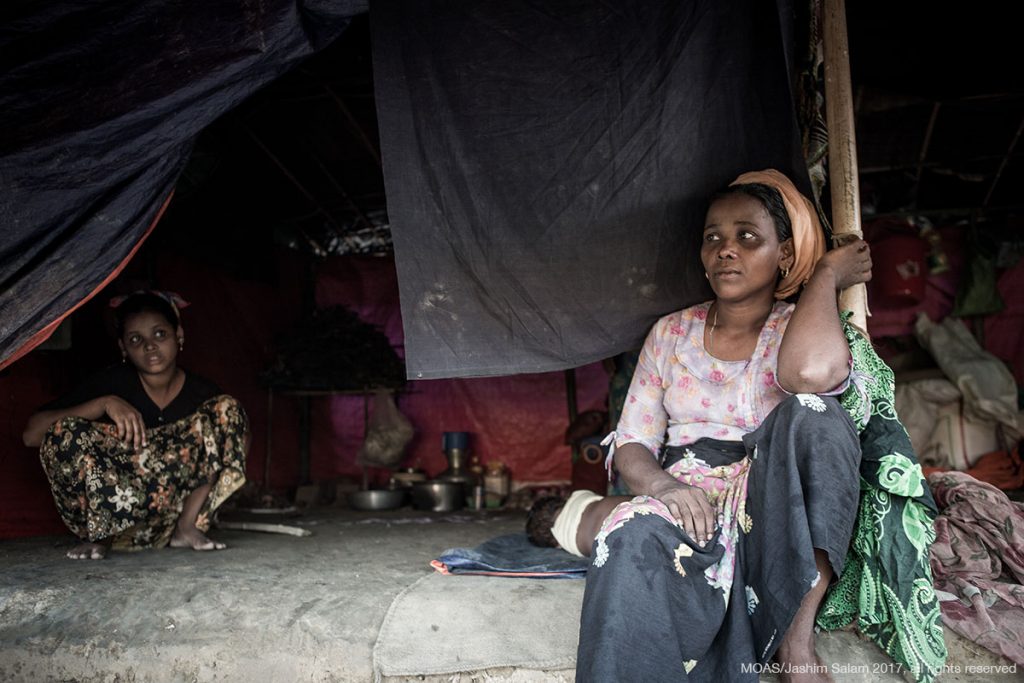 Nikkei Asian Review report the country's economy is predicted to contract by 10 percent in 2021, according to the World Bank while the UN Development Programme predicted that nearly half of Myanmar's population could be living in poverty by next year due to the combine toll of the pandemic and the coup.
The UN food agency WFP is predicting millions will fall into food insecurity in the coming months "An additional 3.4 million people will go hungry, particularly in urban centres, over and above the 2.8 million people considered to be food insecure in Myanmar before the military takeover," the agency said in a recent statement.
For aid agencies and humanitarian actors on the ground the challenges are immense. At a time when humanitarian aid is needed more than ever, internet bans, other communication clamp downs, and access restrictions are making it extremely difficult to get aid to those who need it most. The shut-down of much of the country's banking system has made it difficult to get much needed aid funds into the country.
Foreign donors who had, since the country began moving towards democracy in 2011, been delivering aid through state mechanisms are now attempting to circumnavigate the military regime in their programming, so as to avoid dealings with the generals. This was recently the case with the governments of the USA and New Zealand announcing aid divergence packages from the Myanmar state.
It is important to remember that even before the coup however, many areas, including conflict-hit Kachin State, were deemed off limits to humanitarian actors by Aung San Suu Kyi's government.
Similarly, Rakhine State, where hundreds of thousands of Rohingya Muslims were driven from their homes and into Bangladesh, during brutal military "clearance operations" in 2016 and 2017, has been largely cut off to outside agencies for several years. The situation there was exacerbated in the lead up to the coup by an upsurged in armed conflict between the ethic Rakhine Arakan Army and the Myanmar military.
For the Rohingya in Bangladesh, this coup has further dampened hope of a safe repatriation process, despite the Bangladeshi Foreign Ministry stating they expect the process to continue. Stephane Dujarric, a spokesperson for the UN, said 'the coup could worsen the plight of some 600,000 Rohingya who remain in Myanmar's Rakhine State, including 120,000 who are effectively confined to camps',
Of particular concerns for those engaged in humanitarian activities within Myanmar, mainly local volunteers and organisation has been attacks on those providing health services, including on medical personnel and facilities,
The UN has warned that such violations of international law impact not just those affected by the current violence, but also threatens efforts to deal with Covid 19 Pandemic.
According to the World Health Organization (WHO)'s global surveillance system, the 158 reported attacks resulted in at least 11 deaths and 51 injuries.
Additionally, the WHO reports security services have occupied dozens of health facilities across the country limiting accesses to civilians in need of health care, while the arrest of at least 139 doctors, for participating in the civil disobedience movement is also impacting on health care.
For some analysts the military's decision to abandon all pretexts of a commitment to democracy in order to ensure its own economic interests and political grip, is testament to the over-eager desire of Western governments, the UN and foreign business to buy into the generals' bid to claim legitimacy without any real evidence they had changed.
Certainly, the decision to dramatically cut aid to programmes for refugees from Myanmar living in Thailand and re-direct them to Burma over the past decade seems with hindsight to have been premature. Nevertheless, despite the many challenges, Myanmar NGOs within the country and other observers are calling on donors to "adapt not leave".
One thing is certain however, with neither the military nor the civil disobedience movement showing any sign of backing down, and internal armed conflict accelerating, the need for aid is only going to increase. Those seeking to ensure the space for humanitarian actors is not further eroded should not abandon hope however. Instead, they must take inspiration from the determination of those involved in peaceful protests and find creative ways to meet the challenges ahead.
If you're interested in Xchange's work please follow us on social media or sign up to our newsletter for up to date information on our activities and plans.
If you would like to support our research, consider donating.