Burkina Faso-Mali
23 respondents departed from Burkina Faso, a majority of whom (eight) from the capital city, Ouagadougou. Most Burkinabe respondents followed the regular Banfora to Niamey route, via Bobo Dioulasso, Ouagadougou, Fada Ngourma, and Kanchari, some incorporating Tenkodogo and/or Diapaga to their itineraries. Three of the 18 respondents did not follow the above-mentioned route but headed north towards Mali, crossing into Algeria via Gao and Aguelhok.
The 15 respondents who left Mali followed similar itineraries to the Burkinabes, most crossing straight into Algeria from the southwest of the country. Three respondents transited Niger, either via Burkina Faso or from Gao to Ayorou in southwest Niger. Only a few respondents departing from Mali entered Libya, with those who did so crossing in from Algeria. The majority of Malians crossed the Mali-Algeria border at Borj Badji Mokhtar or Timiaouine, heading towards Reggane or In Amguel respectively. One respondent diverted from these common routes, entering Algeria from the southwest after transiting Araouane and Taoudenni.
Typically, those migrants who cross into Libya from Algeria do so from either Djanet or Debdeb to Ghat or Ghadamis respectively. However, there was one respondent from Burkina Faso who entered Libya directly from I-n-Amenas to Dirj. Of those who transited Niger, there were two migrants who reported circumventing Assamakka and from Arlit headed to Djanet without stopping in between.
Niger
Ten of the 18 Nigerien respondents departed from Zinder, a city in the south of Niger known for its high rate of outmigration towards Algeria and Libya. All respondents transited Agadez on their way to either Libya or Algeria and followed the regular Dirkou-Séguedine-Madama and Arlit-Assamakka routes respectively. Just two respondents diverted from these routes; one circumventing Assamakka on their way to Algeria, and one transiting Djado on their way to Madama from Séguedine.
An interesting observation on the route to Libya, however, is that two respondents did not follow the Madama-Al Wigh way, but entered Libya from the southwest, close to the Niger-Libya-Algeria border heading directly to Ghat in Libya.
The routes Nigerien migrants took within Libya and Algeria were much shorter in distance than those taken by other migrants. Moreover, unlike other respondents, none of the interviewed Nigerien migrants passed through both Algeria and Libya during their outward journeys, possibly indicating that they had a clear destination in mind before departing Niger.
Nigeria-Cameroon
The Nigerian and Congolese respondents departed from all across Nigeria; five from Bauchi, five from Benin City, and four from Abuja. The majority of those departing from the south of the country headed northwards and entered Niger from the south via Abuja and Kano. One respondent travelled through Benin, while two transited Chad and headed to the northeast of Libya via Al Jawf in Al Kufra.
The seven respondents from Cameroon entered Nigeria and took routes similar to the Nigerian itineraries; two via Benin, others transiting Kano and from Zinder towards Libya, while one went from Maiduguri to Diffa in Niger and from there headed north towards Madama, and from there into Libya.
Perhaps the most interesting finding is that several respondents departing from Nigeria and Cameroon did not transit Assamakka at the Niger-Algeria border, which is the main entry point into Algeria from Niger. Instead, after reaching Arlit (north of Agadez) they took an alternative route towards Djanet in southeast Algeria via the Air Mountains, a route not previously recorded in our Central Mediterranean Survey. Moreover, from Djanet, four respondents crossed into Libya from the southwest, transiting Ghat and Alawenat on their way north.
West African Coast
Overall, migrants departing from countries of the West African Coast (comprised of Senegal, The Gambia, Guinea, Liberia, Sierra Leone, Ghana, Ivory Coast, Benin, and Togo) followed a combination of all the above-mentioned itineraries. Typically, the 45 migrants who departed from these countries transited Burkina Faso, Niger, and/or Mali before entering Libya or Algeria; 39 transited Niger, 19 transited Burkina Faso, 19 transited Mali, 33 transited Algeria, and 29 transited Libya. All migrants departing from Benin crossed into Niger via Kandi to Gaya in Niger. One Ivorian respondent reported reaching Tangier in Morocco and after failing to cross the Strait of Gibraltar, headed back to Algeria.
Regarding 'irregular' border crossings, one Guinean respondent went directly from Gao, Mali to Arlit, Niger and from Arlit to Tamanrasset, Algeria, avoiding transiting Assamakka and In Guezzam. Another Guinean entered Libya directly from I-n-Amenas to Dirj. Six respondents, all departing from different countries went from Arlit to Djanet circumventing Assamakka, In Guezzam, and Tamanrasset.
Sudan-Chad-Central African Republic
All 51 respondents departing from Sudan, Chad, and CAR headed towards Libya in a bid to escape war and poverty in search of a better future. The majority of Sudanese departed from war-torn Darfur in the south of the country, mostly from Niyala and Al-Fashir. Two respondents departed from Chad, where they had relocated earlier in their lives as refugees.
Eight respondents departing from Darfur headed north, and entered directly into Libya via the Al Kufra region, heading to Al Jawf, Rabyanah (oasis), or directly to Qatrun. One transited Egypt and entered Libya from Al Jaghbub in the North-East of the country.
The majority of respondents taking this route (42), however, transited Chad (Zouar, Faya-Largeau, Fada) before entering Libya. Of those who crossed Chad, two respondents entered Niger from the east, one from Mao, central Chad, to Nguigmi, Niger, and one from Zouar, north of Chad, to Dirkou, Niger, and continued to Libya via Madama. The Central African left the capital of his country, Bangui, and headed towards Sudan, from where he continued in a similar way as the majority of the Sudanese.
Two in three respondents (34) taking this route transited Qatrun, which was the first reported stop in Libya for most. Many of the respondents never reached the coastal cities of Libya, either because they did not attempt to or because they did not have the means.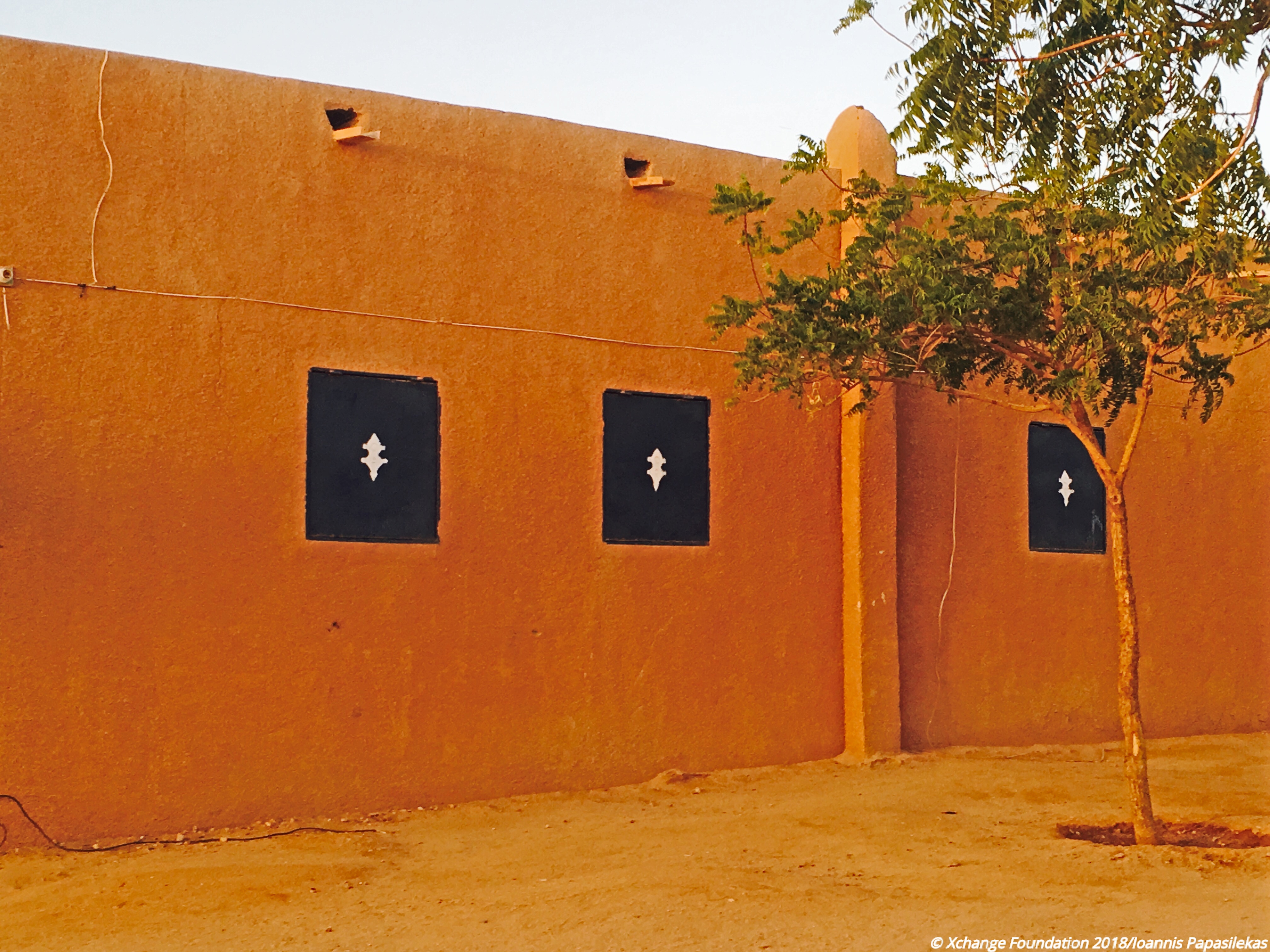 Agadez as a transit hub
For the majority of the interviewed migrants, it was at least their second time being in Agadez. 107 out of 185 (58%) migrants had transited Agadez before reaching Libya or Algeria. Moreover, the fact that none of the Sudanese migrants transited Agadez before reaching Libya means that 107 out of 136 (79%) migrants leaving all other countries of departure transited Agadez before arriving in Libya or Algeria.
From the 102 respondents (excluding the Sudanese) who departed for their journey between 2015 and 2018, 82 (80%) passed through Agadez, making it the most transited city before the Libyan and Algerian borders as reported by respondents. This corroborates the findings of our Central Mediterranean Survey and Niger Report 2019 (Part One) that Agadez is still a major transit hub despite Law 2015-036, which attempted to stall Sub-Saharan African migration in Niger.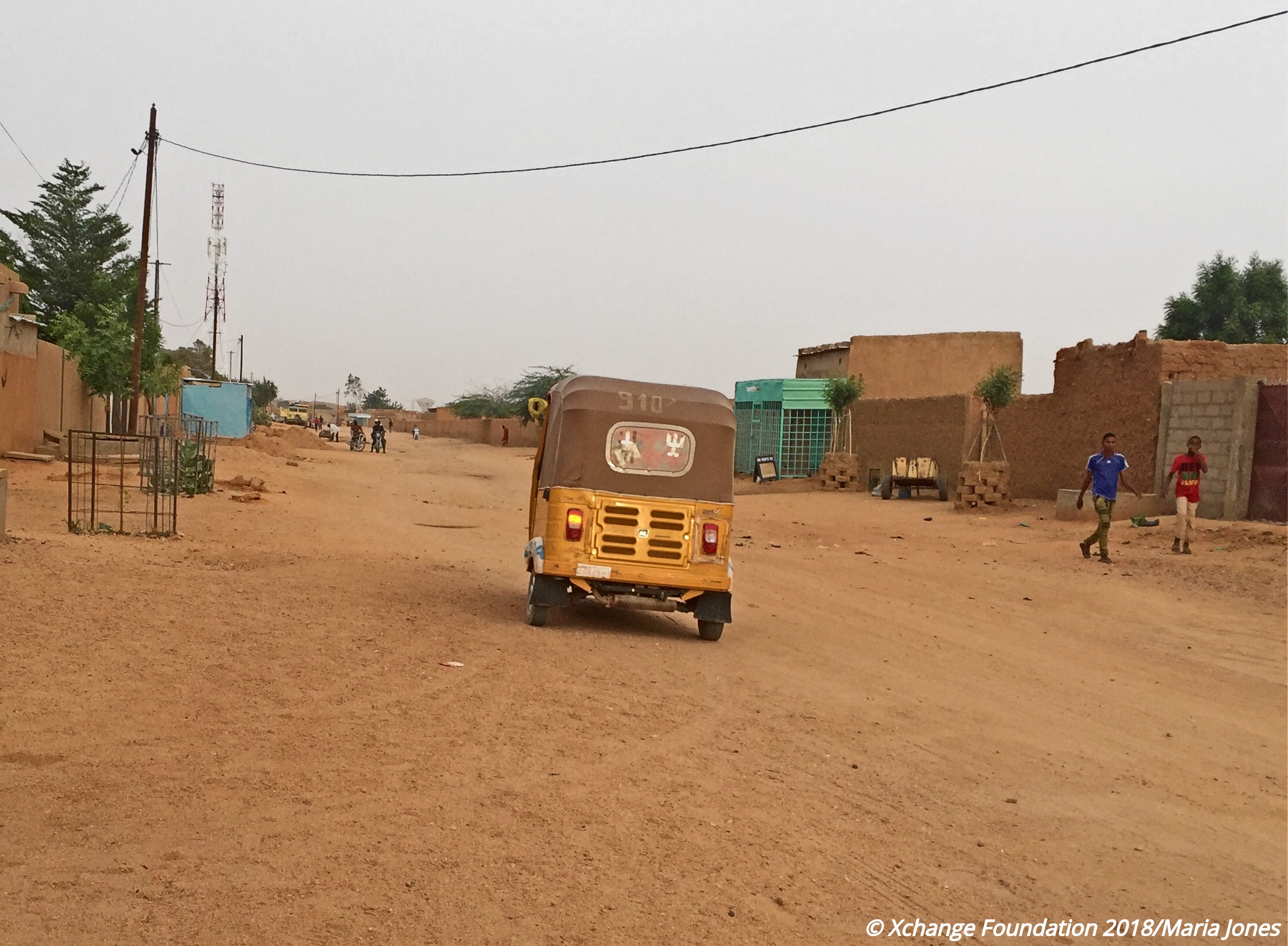 Modes of transport - Passeurs, coxeurs, and drivers
On average, each migrant used at least two modes of transport to get to the furthest point of their journey before they either made the decision or were forced to start heading south towards Agadez. The most-used means of transport reported were: car by 128 respondents (74%); bus by 127 respondents (73%); SUV by 94 respondents (54%); and truck by 31 respondents (18%). Moreover, a few reported walking long distances, while two migrants mentioned riding a camel to traverse some part of the Sahara. No respondents flew by plane during their outward journey.
Respondents were asked how many passeurs, coxeurs, and drivers were used to reach the furthermost point of their journey (in Libya or Algeria) from their country of departure. On average, each migrant used five or six different passeurs, coxeurs, and drivers. 21 migrants reported using more than ten different passeurs, coxeurs, and drivers. By geographical area of departure, as expected, the further away from Libya and Algeria the more passeurs, coxeurs, and drivers migrants used; those departing from Sudan-Chad-CAR and Niger used fewer than four passeurs, coxeurs, and drivers (73% and 61%, respectively). Those departing from the other regions used more on average.
With regards to the nationalities of these passeurs, coxeurs, and drivers, 99 (56%) respondents remember at least one of them being Nigerien, 77 (43%) at least one Malian, 55 (30%) at least one Libyan, 51 (29%) at least one Algerian, while the majority of those departing from Sudan-Chad-CAR (57%) and Nigeria-Cameroon (78%) reported being transported by people from Sudan and Nigeria respectively. All Nigeriens used at least one Nigerien passeur, coxeur, or driver. 76% of respondents departing from West African Coastal countries used at least one Nigerien passeur, coxeur, or driver.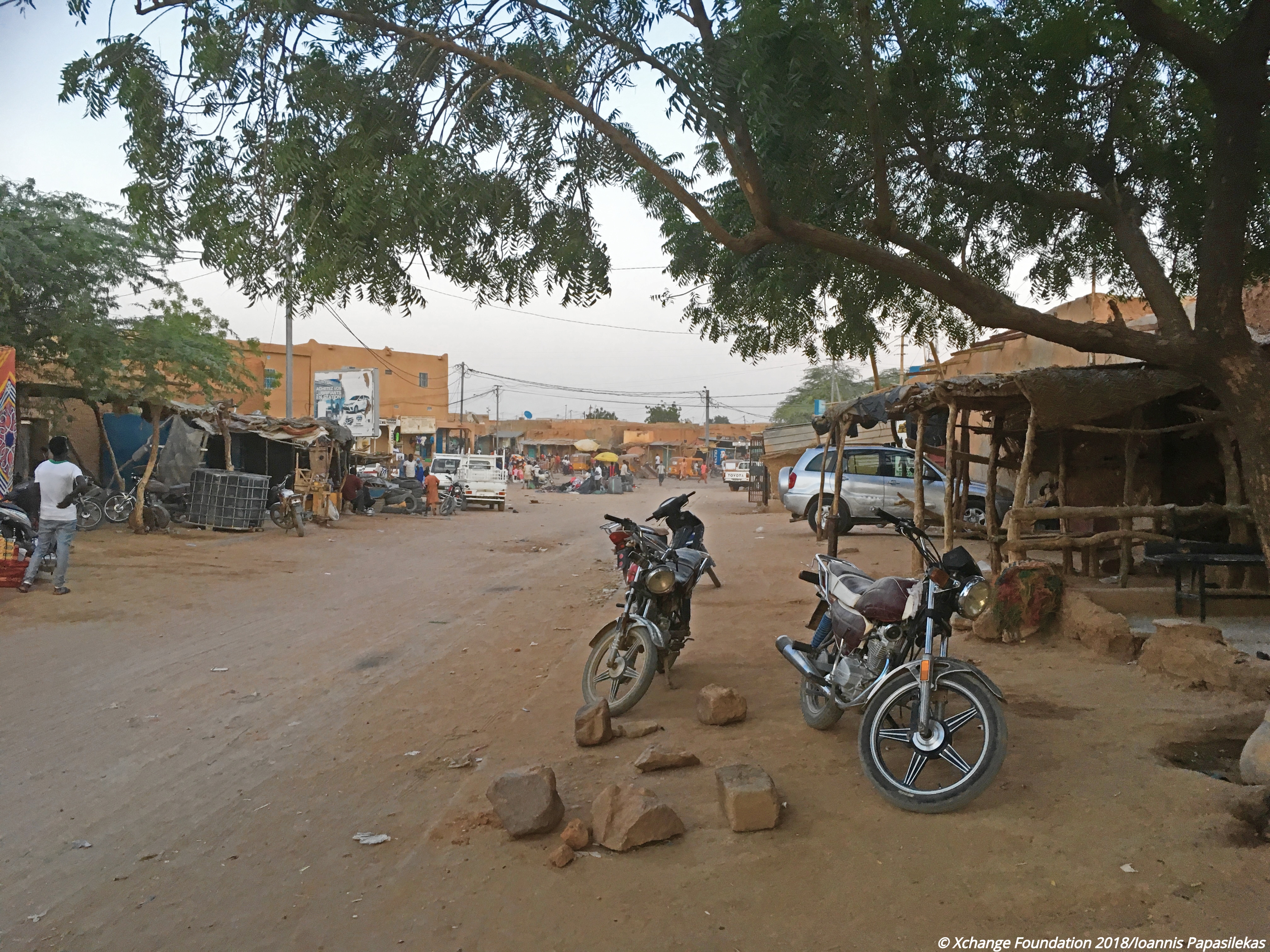 Income-earning activities during the journey
87% (155 respondents) stated that they worked at least one job during their journey, with the most frequently mentioned locations being Sabha, Qatrun, and Tripoli in Libya, and Tamanrasset and Algiers in Algeria. Many said they worked wherever they could, with several considering begging in the streets as work. Most interviewees identified markets, houses of wealthy individuals, restaurants, buildings under construction, as well as ghettos as their work environments. Men primarily worked in cleaning, guarding, selling products, and farming, whereas a few women were involved in domestic work.
❝
I worked at a house of a white [man] in Libya. I cared for their children for one year and four months. He was really good, he would give me money, he paid me every month and his wife would give me clothes. It was really good working for them.
❞
Beninese female [01]
More than half of the female migrants (21) who worked during their journey, however, said their main income-earning activity was prostitution.
❝
I worked as a prostitute in a ghetto of a Togolese friend of mine. I was a prostitute for one year and a half. Well, clients paid me well, especially the Arabs, but the other clients, the blacks, they didn't pay well, they don't give a lot of money.
❞
Togolese female
❝
I worked at markets and ghettos: commerce and prostitution. This is the truth. Prostitute for three years. Men pay well, especially the Arabs. But they are very weak; there was no danger as they would enjoy quickly so the conditions were good. Each day I can have 51 or more than 51 clients!
❞
Cameroonian female [04]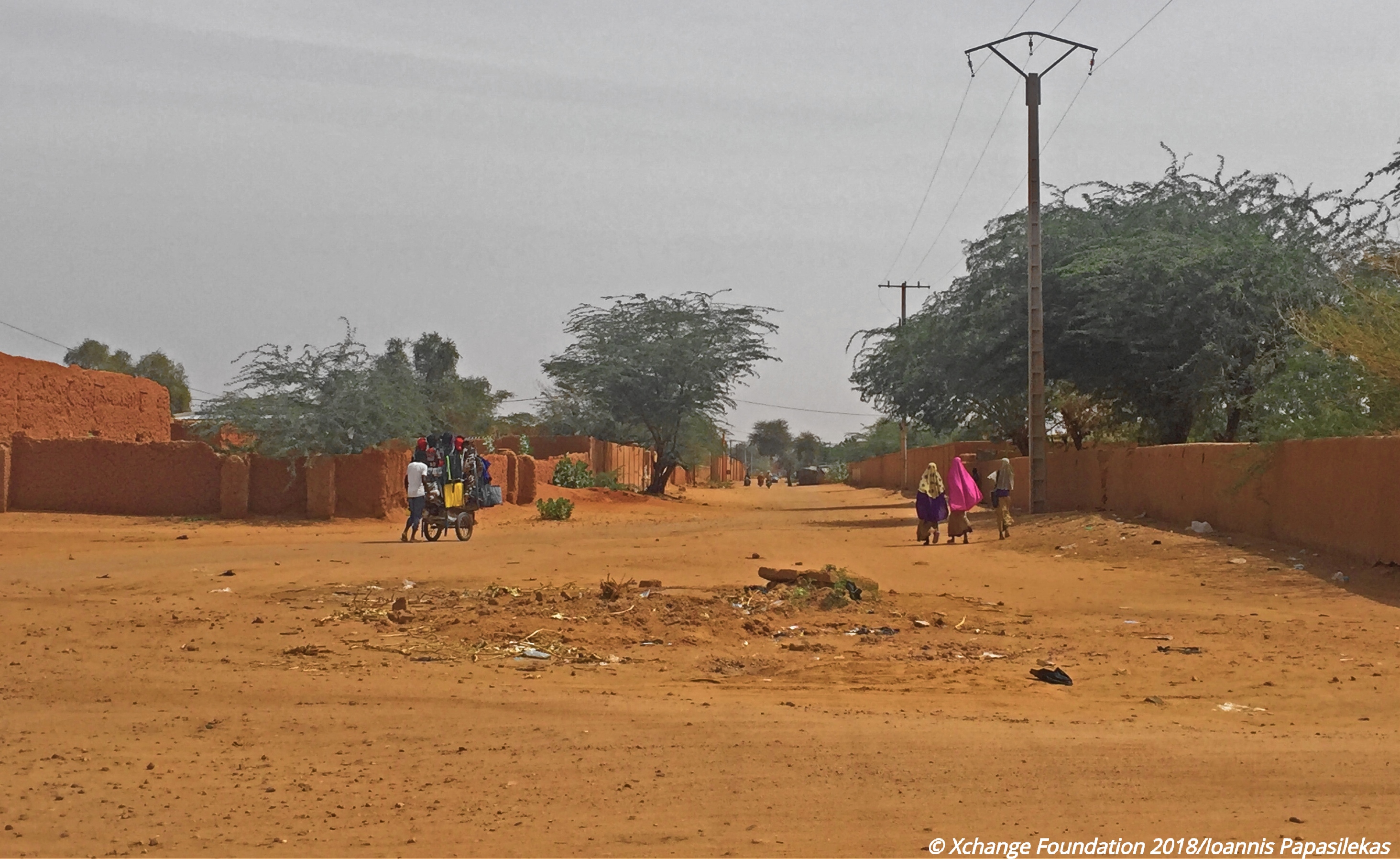 Many males described the working conditions as being extremely bad, and on numerous occasions reported not being paid at all.
❝
I worked in Sabha at a garage for three months. If they give you [money], you take it, if they don't give you, you don't have the right to ask for it.
❞
Sudanese male [42]
❝
I worked in Libya. I worked at a bakery for three months. I would make cakes, everything made from wheat flour. There conditions were very bad. I worked without payment I was considered like a slave.
❞
Malian male [01]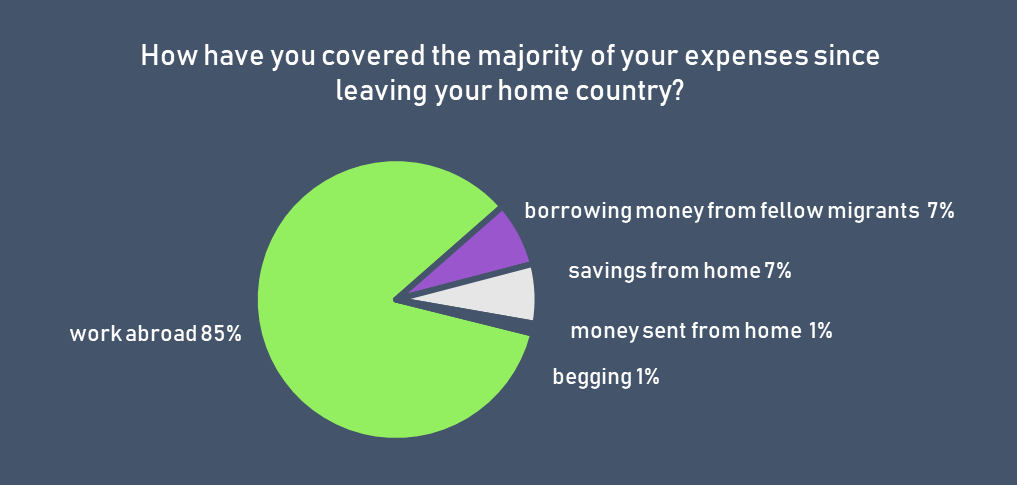 The vast majority (85%) reported that most of their expenses were covered by the income-earning activities they practiced abroad (including begging and prostitution), while savings from home (7%) and borrowing money from other migrants (7%) covered the majority of a few migrants' expenses.
❝
In Libya, we would pay the passeurs and the drivers with our bodies. That means we would have sex with the drivers or the coxeurs to make us pass from one city to another if we had no money.
❞
Ivorian female [01]
When asked in what currencies they paid smugglers throughout their journeys, the majority (71%) mentioned to have used the West African Franc (XOF), followed by 53% paying in Libyan Dinars and 29% in Algerian Dinars. Those departing from Nigeria or Cameroon paid in Nigerian Naira, and those departing or transiting Sudan paid in Sudanese Pounds. Four individuals paid in Euros and one in USD.
Attempt to cross the Mediterranean Sea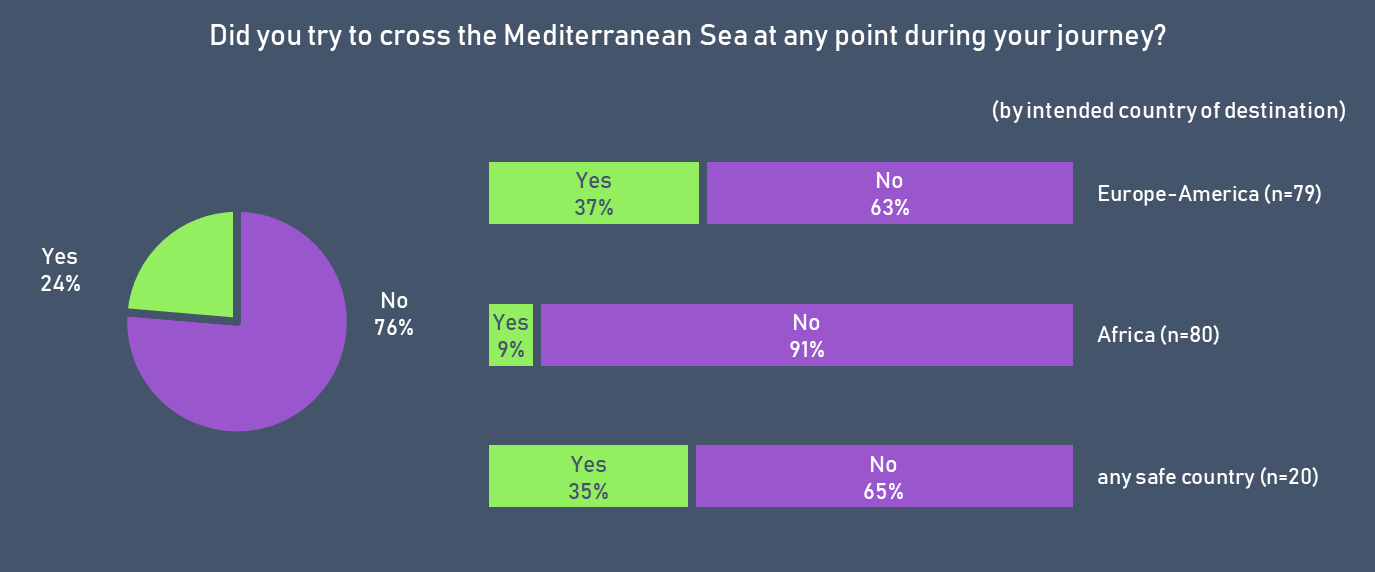 One in four (24%) migrants interviewed had attempted to cross the Mediterranean from Libya, Algeria, or Morocco and failed. By sex, relatively more females (35%) than males (20%) attempted the crossing at least once. None of the respondents coming from the Central African Republic, Ghana, Guinea, Niger, Republic of Congo, Senegal and Togo tried to do the crossing.
The remaining 76% did not attempt to cross the Mediterranean. Interestingly, many of those who previously reported intending to go to Europe before they departed for their outward journey, did not attempt to cross the Mediterranean. This might imply that either they did not have enough savings, were detained, or never managed to reach the Libyan or Algerian shores - among other explanations. However, what is more interesting is that several people who did not intend to continue their journey outside the African continent when they first started did eventually attempt to cross the Mediterranean, possibly tempted by others.
Those 44 migrants who tried to cross the Mediterranean Sea, did so in their majority (89%) from Libya (11 from Tripoli, six from Sabratha, six from Misratah, four from Sirte). 43% tried only once, while there were more who failed between two and seven times (55%).
❝
I tried to cross the Mediterranean from Sabratha, Libya twice in 2017. Then I told myself that it is not worth crossing the sea since I saw how Africans die in there.
❞
Burkinabe male [11]
❝
I tried to cross seven times from Zuwarah, Libya. Up until the sixth time I would give and lose my money. The seventh [time] I [almost] drowned and got discouraged. I turned back. I did not continue. I do not know if there will be a bigger incident than sinking. Drowning, madame, I came back between life and death. Fortunately for me, God is here and he saved me.
❞
Burkinabe female [03]
❝
I tried four times from Tubruq. What happened was that I gave the money to the coxeur and he ate it.
❞
Gambian male [02]
❝
We were [quite] near the sea in Tripoli. If you went closer [to the sea] police would shoot you.
❞
Sudanese male [09]
Some reported that they were given away to police despite being compliant and paying the exact amount asked by coxeurs and passeurs.
❝
I tried to cross 6 times from Tripoli, Libya. The coxeur would take our money and plot with the police. And the police would come to pick us up all five times [I tried]. During my sixth attempt, my money was over; no more money. I got discouraged.
❞
Cameroonian female [04]
❝
I paid to cross from Al Marj, Libya, twice. The mister to whom we gave our money, he ate our money and let us down. The second time he went to bring armed men who detained us.
❞
Burkinabe female [04]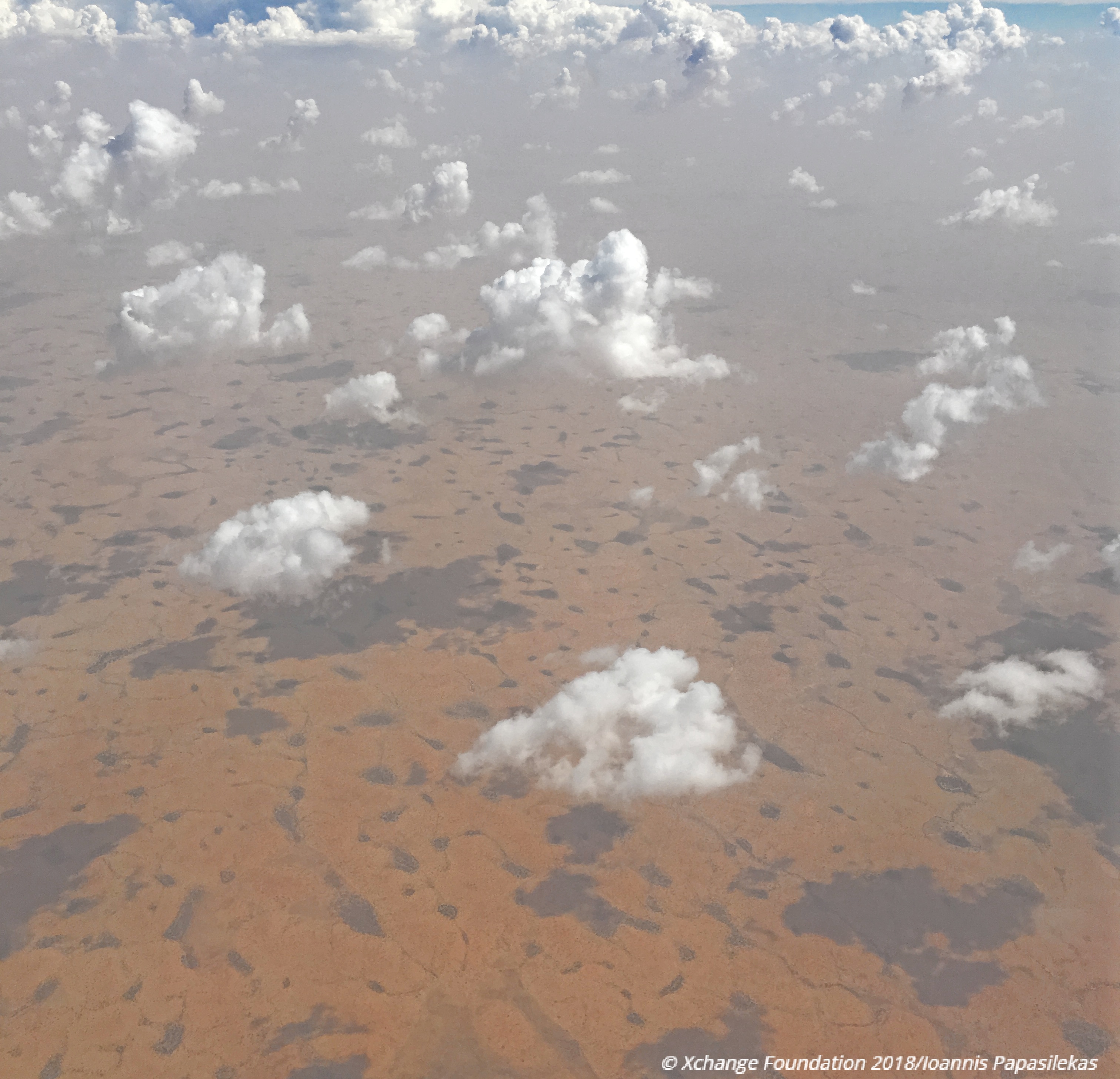 Starvation and Dehydration
During their journeys, respondents also faced harsh travelling conditions; many suffered medical complications from dehydration, exhaustion, and lack of food. 73 respondents (39%) reported starving from the lack of available food to them at some point during their outward journey. One in five (22%) experienced dehydration.
❝
Two of the people that were with us for seven days died due to the water problem.
❞
Sudanese male [18]
❝
In prison they would give us to eat once a day before we were repatriated.
❞
Malian male [12]
Incidents during outward journey
Irrespective of the respondents' identities, routes taken, or the duration of the journeys, interviewees faced violence and exploitation throughout their outward journeys at the hands of smugglers, government officials, gangs, insurgent groups, and abusive citizens.
The types of incidents that this study collected data on were extortion-bribery, discrimination (marginalisation), robbery, physical abuse, sexual harassment and abuse, detention, slavery-bonded labour, torture, abandonment in the desert, and death. Overall, relatively more females reported incidents of human rights violations than males. A significant number of respondents avoided sharing their experiences, either stating that they are not mentally prepared to remember what happened to them, or that they had more stories to tell than the interview would cover:
❝
If I start [narrating my experiences] other migrants will not have the opportunity to express their problems too.
❞
Beninese female [03]
❝
It was catastrophic! Vehicles were bombed in front of my eyes carrying migrants. They were stopped, but they started fleeing, so they were bombed.
❞
Burkinabe male [12]
Numerous migrants reported being discriminated against in both Libya and Algeria.
❝
The Arabs do not like black skin.
❞
Nigerien male [12]
Half of the respondents reported being extorted at some point of their journey, mostly by the police, their smugglers, as well as managers of detention centres.
❝
On the way I did not really see anything except the policemen between Tahoua and Arlit who stole a lot of money from me.
❞
Nigerien male [03]
Nine in ten females reported incidents of extortion and five in ten reported being robbed at some point during their outward journey. Robbery was the most witnessed incident reported, with one in four respondents having witnessed at least one occasion where fellow migrants were robbed. Incidents of extortion or robbery were in many occasions followed by physical or sexual abuse.
❝
The robbers stopped us, hit us a lot, and stole everything we had, even shoes. They left us without any trousers, naked and forced us to continue the trip all naked.
❞
Sudanese male [39]
❝
An armed group hit me near the border because I had no money to give them.
❞
Sudanese male [35]
❝
The thieves surrounded us with their cars and whipped everyone to get our money.
❞
Malian male [06]
❝
I will not forget the thefts and the rapes that happened before me and I will not forget that even when we wanted to pee, the Arabs would tell us to pay by our body. You know what this means...
❞
Cameroonian male [02]
Five in ten females reported being sexually abused during their outward journey ordeal.
❝
I witnessed a gangster who raped a female passenger in the middle of the desert and filled her vagina with sand. It's really very weird.
❞
Burkinabe male [02]
It seems likely that males do not feel comfortable sharing experiences of sexual abuse; only one male respondent reported having been sexually abused, although anecdotal evidence supports that it is not as uncommon as one might expect for men to be sexually –and not only physically- abused during the journey.
❝
My mind goes to one of my most beloved friends who was sexually abused. Soon after, he commited suicide.
❞
Sierra Leonean male [01]
❝
Really, what shocked me the most is that in Libya girls are violated by the anus. Boys also. Really Arabs... it is not worth it. Small armed children would come to kill people with rifles.
❞
Ivorian male [05]
Although the majority of perpetrators of such acts of violence were reported to be armed men along the routes or managers of ghettos and detention centres, female respondents reported being raped by other migrants in ghettos.
❝
There were armed men who come to rape pretty girls and married women like me. I'm married and they raped me. I do not know what to do.
❞
Sudanese female [05]
❝
A gentleman raped me by the anus. I cried a lot. I screamed, I cried but no one helped me as he was armed.
❞
Togolese female
Six in ten women and four in ten men reported that they had been arbitrarily arrested and detained at some point during their outward journey. It was reported that the conditions in these centres were deplorable, as people were given food once a day and were systematically abused, both physically and sexually, by those running the detention centres and unidentified armed groups, referred to as 'militias'. During their incarceration, migrants were subjected to several other types of abuses and severe human rights violations.
❝
From the moment I talk about confinement or detention madame, I do not need to add anything. It's really very difficult. You see that…you have to write everything down madame. I swear, in the house of confinement in Libya in Zuwarah the guard would force me to sleep with him and he'd put sand in my body and there was no water to wash that. And this man had AIDS. He contaminated me without me knowing it and I contaminated others. It's truly sad.
❞
Malian female [03]
❝
I was incarcerated by the Libyan police in Zuwarah. This is where I lived terrible moments. Men would come to rape me by the vagina and the anus. […] Fortunately for me, I had someone in the detention house who helped me escape.
❞
Burkinabe female [03]
❝
I suffered a lot of torture in the detention house. I was raped up to five times. You know, Arabs, there are several people who wear military clothes and weapons. If I refuse to allow be raped, the Arabs point their weapon at me to scare me and I have no choice.
❞
Burkinabe female [02]
❝
They took us to prison and used to beat us. One day, they came and took like one litre of my blood. I don't know what they were going to do with that.
❞
Sudanese male [23]
❝
In the detention centre in Al Khums, armed men would come very often and force us into having sex with them. It was very, very bad. I will never forget it.
❞
Burkinabe female [02]
There were also occasions were minors were - systematically - sexually abused.
❝
When the Algerian police picked me up with my children, they put us in a detention house and there, armed men were taking advantage of us to sexually abuse us.
❞
Nigerien female [03]
Several reported incidents of slavery, forced labour, and torture.
❝
I left Sudan because of war and discrimination and found abuse and deprivation of water and food on my road to Libya. When arrived, I was kidnaped there and forced to work for free for many months without being paid. The worst things that I experienced when they took us to the gold mines was being made to work for many hours without rest; if you get easily tired, you will be easily killed.
❞
Sudanese male [11]
❝
During our detention we suffered tortures of all kinds. They would beat us with anything they had on them.
❞
Ivorian male [07]
❝
We were caught trying to leave from Misratah. Unfortunately, we were arrested and imprisoned in a big cell where they sold us by groups like slaves. After being sold, I worked for an Arab as a farmer. He did not pay me. I managed to flee during an embargo between armed men in the neighbourhood where I was.
❞
Burkinabe male [06]
One in five respondents mentioned witnessing the death of a fellow migrant during their outward journey. Some reported such incidents as being a natural death, caused mainly due to severe dehydration, starvation, or illness, hence holding no one accountable for them. However, there were several respondents who supported that fellow migrants have been exploited and abused so much that this might have played a role in their death.
❝
Between Zouar and Faya-Largeau our car broke down. We spent a long time there; 8 people died because of [the lack of] water. [Luckily,] some people found us and gave us water.
❞
Sudanese male [19]
❝
We met migrants abandoned in the desert on the verge of dying when we gave them water and took them [with us] to Libya.
❞
Sudanese male [24]
❝
The death of a migrant, dead in the middle of the desert and without burial has truly stayed in my memory, really.
❞
Beninese male [03]
Several reported migrants being killed. The majority of deaths witnessed took place either in the deserts of Niger, Libya, Sudan, Algeria, Chad, or in detention centres in Libya.
❝
I saw people killing people with rifles, small children being killed by shelling. I saw everything.
❞
Burkinabe male [11]
❝
I cannot forget that I was seeing people dying in front of my eyes. I have also seen young girls being violated inside the ghettos.
❞
Ivorian male [02]