A plan to repatriate the more than 650,000 Rohingya men, women and children from Bangladesh to Myanmar has been delayed.
Bangladeshi officials postponed the process within hours of it beginning, citing concerns over its logistics and readiness. The Myanmar Government had originally announced that Rohingya refugees would start returning from January 23.
Abul Kalam, Bangladesh's relief and rehabilitation commissioner said that, 'there are many things remaining' and that,
'The list of people to be sent back is yet to be prepared, their verification and setting up of transit camps is remaining'
Back in November, the Bangladeshi and Myanmar governments agreed to begin a two-year process to return Rohingya refugees, guaranteeing their, 'safety, security and dignity'. The plan outlined by their respective foreign ministries proposed setting up five transit camps on the Bangladesh side of the border which would filter returnees into two reception centres in Myanmar. The Myanmar government has said that the Rohingya will then be allowed to apply citizenship.
However, miscommunication surrounding the numbers, flow and process of repatriation have raised questions. The Myanmar authorities propose taking 1,500 refugees per week whereas the Bangladeshi authorities say they could send 15,000.
There are also concerns surrounding whether it would be voluntary.
Amnesty International argued that the Rohingya people had a right to return to Myanmar but that,
'there must be no rush to return people to a system of apartheid' and that forcibly returning people would violate international law.
The United Nations remained outside of the talks between Naypyidaw and Dhaka but joined the chorus of human rights groups calling for clarity over the process.
With no role for the UN Refugee Agency, the UN Secretary General, Antonio Guterres said it would be difficult to, 'guarantee that the operation abides by international standards' or if the refugees would be swapping one camp in Bangladesh for another in Myanmar.
Other NGOs agree, raising questions about what the deal means for Rohingya people returning to Myanmar. Paul Roberts, Chief Executive of Save the Children Australia said that assurances need to be given that they will be protected, adding that the deal should have included basic rights to work, citizenship and freedom of movement.
In a survey conducted by the International Rescue Committee shortly after the repatriation process was announced, only 11% of Rohingya refugees wished to return.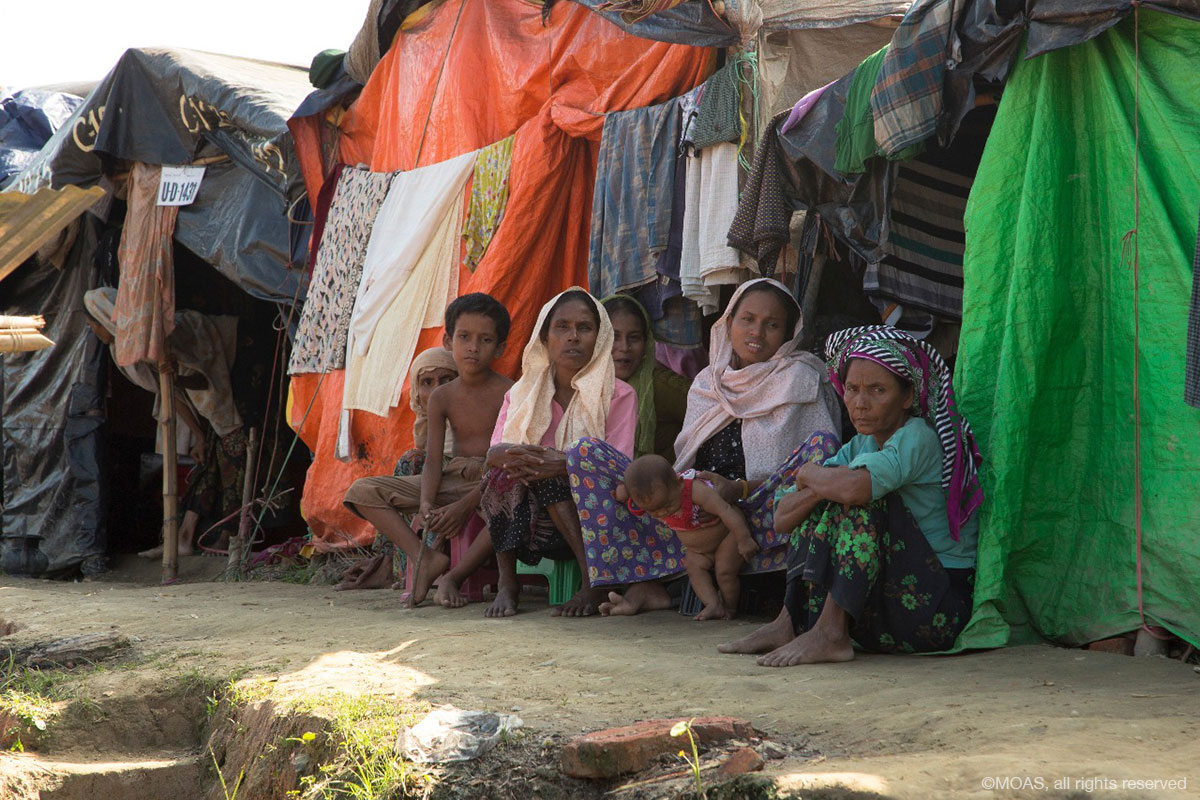 Rohingya elders have made their demands clear on the issue. Returning to Myanmar won't happen without guarantees from the government, a group of Rohingya elders in Kutupalong camp demand.
Elders representing 40 Rohingya villages across Rakhine state have drawn up a petition handwritten in Burmese listing a series of conditions that must be met before they will return.
The list which needs to be finalized, calls for Rohingya to be recognised as an ethnic group in Myanmar, their citizenship to be granted and for the military to be held accountable for the killing, sexual violence and false imprisonment of their people during counter-insurgency operations.
They also call on Myanmar to stop using people's photographs, labelling them as 'terrorists' on state media and Facebook pages run by the government.
It's argued this shows a strong reaction to the repatriation efforts being planned by the Bangladeshi and Myanmar governments, in what is seen as an effort to move Rohingya to temporary camps in Myanmar with no future in site.
This sentiment was echoed in Xchange's recent Rohingya Survey 2017, 78% of the Rohingya respondents would return only if their situation in Myanmar would significantly improve and their human rights respected.
Xchange's in depth research on the Rohingya would not be possible without your help. Please donate here to support our work.
Sources:
(Rohingya repatriation delayed by Bangladeshi officials just hours before it was due to begin; ABC News Australia http://www.abc.net.au/news/2018-01-23/bangladesh-delays-rohingya-repatriation-over-logistics/9350772)
(Rohingya Muslims' repatriation to Myanmar postponed; The Guardian: https://www.theguardian.com/world/2018/jan/22/rohingya-muslims-repatriation-back-to-myanmar-postponed)
(Bangladesh Says the Repatriation of Rohingya Refugees to Myanmar Will be Delayed; Time; http://time.com/5112132/bangladesh-rohingya-refugees-repatriation-myanmar-postponed/)
(Exclusive: Rohingya refugee leaders draw up demands ahead of repatriation; Reuters; https://www.reuters.com/article/us-myanmar-rohingya-petition-exclusive/exclusive-rohingya-refugee-leaders-draw-up-demands-ahead-of-repatriation-idUSKBN1F80SE)
(Bangladesh delays repatriation of Rohingya refugees; Al Jazeera; http://www.aljazeera.com/news/2018/01/bangladesh-delays-repatriation-rohingya-refugees-180122181107005.html)
(Rohingya don't want to go back to Myanmar, and they must not be forced; Relief Web; https://reliefweb.int/report/bangladesh/rohingya-don-t-want-go-back-myanmar-and-they-must-not-be-forced)
(Exclusive: Rohingya refugee leaders draw up demands ahead of repatriation; Reuters: https://www.reuters.com/article/us-myanmar-rohingya-petition-exclusive/exclusive-rohingya-refugee-leaders-draw-up-demands-ahead-of-repatriation-idUSKBN1F80SE)
(Rohingya repatriation: why the rush?; Al Jazeera: http://www.aljazeera.com/indepth/opinion/repatriation-rohingya-won-voluntary-180123095401725.html)
(Rohingya refugee leaders 'issue demands' before repatriation; South China Morning Post : http://www.scmp.com/news/asia/southeast-asia/article/2129726/rohingya-refugee-leaders-issue-demands-repatriation)