Blog
'I left Sudan because of war and discrimination…': Where did Niger's migrants come from, and why did they leave?
In February last year, XChange published part 2 of our Niger report. We interviewed returning migrants transiting Niger, whose journeys had started all over Africa. With 17 origin countries, and 47 distinct spoken languages, our respondents represented a diverse group, all united by their common goal to seek a new life. The most frequent countries of origin were Sudan, Nigeria, and Burkina Faso. This blog will take a look at the recent histories of these countries, to give an insight into why people might choose to leave, and how the situations have developed up to the end of the decade.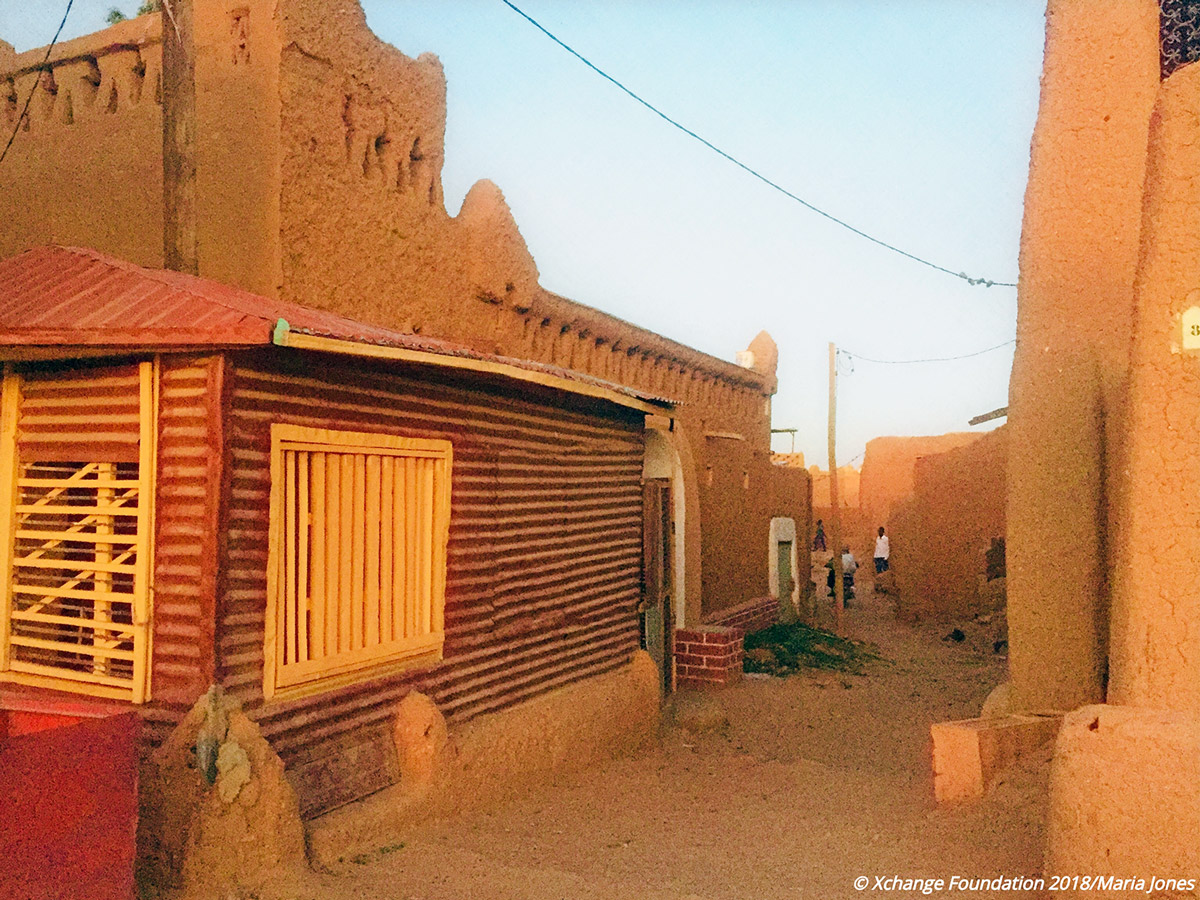 1: Sudan and South Sudan
In 1956, Sudan gained their independence from British-Egyptian rule. Just 6 years later, the first of the country's civil wars began. Three decades of periodic national upheaval were to follow, until the appointment of Omar Al-Bashir as president in 1993, who remained president until the coup in April 2019, despite a warrant for his arrest for war crimes being in place since 2009.
The war crimes in question took place during the Darfur crisis which began in 2002, leading to a flow of hundreds of thousands of refugees fleeing to neighbouring Chad, to escape what the Hague described as crimes against humanity, and the then US Secretary of State described as genocide.
In 2011, South Sudan became an independent country. Disputes about border areas, and protests about oil continued for some years, leaving much of the area troubled. Sudan clashed with South Sudan over oil production, since the new border meant a large percentage of Sudan's oil was located within the new country. The new nation also found itself at war with at least seven armed groups and fighting between different tribes in the country was severe – leading to the torture and deaths of an unknown number of civilians.
Sudan meanwhile also faced widespread protests against the rule of Al-Bashir, which had now lasted for over 25 years. Up to 40 people died in the protests of early 2019, which eventually led to a successful coup against Al-Bashir in April last year. Tensions continued however, with debate around the power of the military following the fall of the regime.
In 2019, it was estimated that around 1.87 million South Sudanese are now IDPs, and almost 2.3 million have fled as refugees. For Sudan, the recent political and economic upheaval has resulted in the flight of 725,000 people as refugees.
2: Nigeria
Violence in the North-eastern region of Nigeria has been continuing since 2009, with armed groups clashing with the Nigerian army. Recent estimates suggest that 2 million Nigerians are now internally displaced, and 244,000 have fled the country. Many of those who are internally displaced are now residing in informal displacement camps, where a recent MSF article stated they continue to suffer from insecurity, waterborne diseases and malnutrition.
The source of the conflict is the Boko Haram insurgency. Human rights abuses continue to be documented within the area, and include gender-based violence, and forced recruitment. Whilst initially peaceful, the group has aligned themselves with Islamic State forces in the region since 2015 and has carried out a number of suicide bombings and attacks. These attacks have not only been targeted at official entities but also private affairs such as funerals. They have also used mass abductions in their attacks, when in 2014 they kidnapped over 200 schoolgirls. A split within Boko Haram in 2018 was thought to be a sign of the group weakening. Whilst the Nigerian army continue to resist the insurgency, a lack of resources has made for slow progress.
The exodus of Nigerians from the region, and the country, can therefore be attributed to a distinct lack of safety, compounded by economic insecurity. The majority of those who flee Nigeria head to Niger, with other destination countries including Cameroon, Chad, and South Africa.
3: Burkina Faso
UNHCR spokesperson Andrew Mbogori released a statement in November last year regarding the refugee situation in Burkina Faso. In the statement, he acknowledged that nearly half a million people had now been displaced by the ongoing crisis. Since 2017, Burkinabe refugees have been seeking shelter in neighbouring countries, as generalised violence and insecurity continue in many regions.
Many people have died in attacks across the region on civilian sites such as churches, as intercommunity violence continues to flare. The source of the attacks is not always clear, as in some cases no specific group claims responsibility, making for a general atmosphere of insecurity and feelings of unsafety.
Despite the violence in the country, it also serves as a host country for refugees fleeing neighbouring Mali. This has caused further concern in the international community, since many of these Malian refugees find themselves living in the least stable and secure areas of Burkina Faso, leading to further protection concerns.
As well as fleeing to Niger, many Burkinabe refugees have also sought safety in Ghana. The reception there has largely been welcoming, with Ghanaian hosts sharing their homes with the newcomers, however the continued movement of people across the border, and security concerns may put pressure on this sense of community and hospitality.
Final Thoughts
For many of the origin countries, the religious and political complexities of the region continue to drive people to seek refuge, in Niger and elsewhere. With no simple solutions to the widespread and multifaceted violence and insecurity faced by these countries, that refugees will continue to flee is almost a certainty. The prospect of imminent return is also unlikely, as governments struggle to quell the continued violence.
XChange continues to shed light on the intricate and deeply interconnected migration flows in the Sahel region and across Africa more broadly.
If you're interested in Xchange's work please follow us on social media or sign up to our newsletter for up to date information on our activities and plans.
If you would like to support our research, consider donating.